We are proud of our strong track record of academic success at IGCSE and A Level. The astonishing grades achieved by the pupils sitting their A Levels in the Upper Sixth (Year 13) and IGCSEs in the Fifth Form (Year 11) demonstrate what can be achieved through a combination of unwavering pupil perseverance, determination and the inspiration of expert teachers.
Harrow Shanghai have produced the best A Level results across all Harrow Schools.
58% of all Harrow students' outcomes were graded A* (the UK average was 15%)
81% of all Harrow students' outcomes were graded A*or A (the UK average was 36%)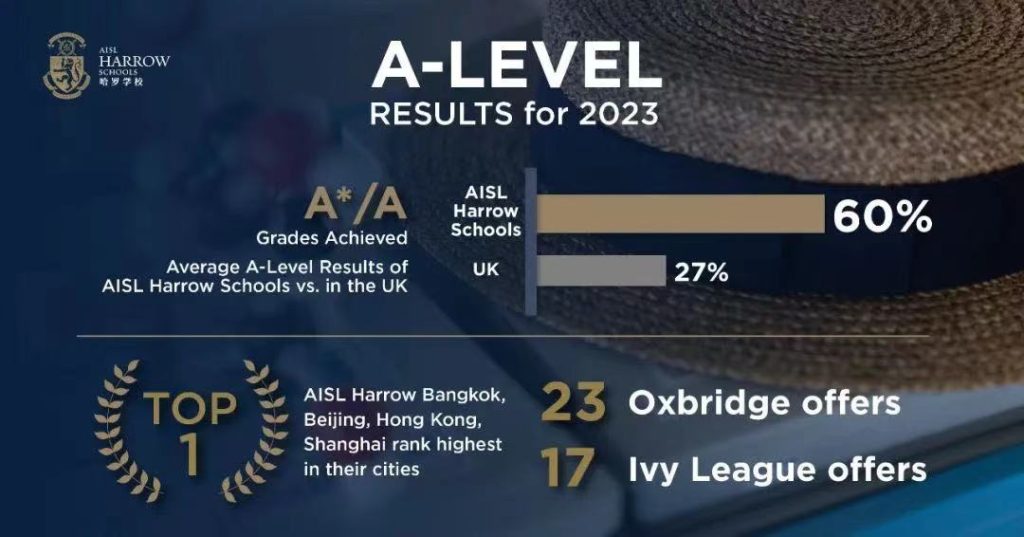 The IGCSE results achieved by the Fifth Form students set yet another new record at Harrow International School Shanghai, with no less than 53% of all examinations taken graded at the very highest A* level, and 88% graded A* or A.  These statistics are clearly not only way above the UK averages for the year but also some way above the majority of highly regarded selective schools in the UK and international schools worldwide.