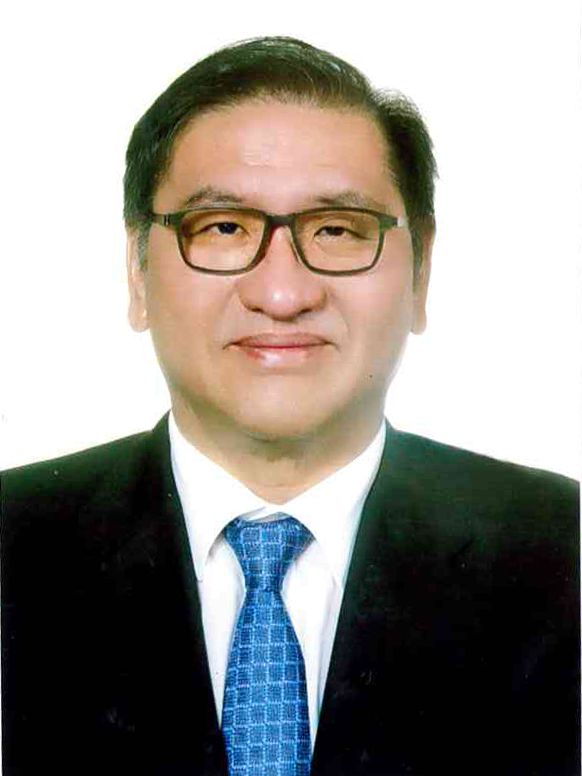 Mr. Chiu is the chairman of Harrow International Management Services Limited and the founder of the Harrow International Schools in Bangkok, Beijing, Hong Kong and Shanghai. He is also a Governor of all the Harrow International Schools. Mr. Chiu is currently the Chairman of Fortune Oil Limited (previously known as Fortune Oil PLC), of which he has been a Director since August 1993 and was the Chief Executive prior to becoming the Vice Chairman in October 1994. He is also the Chairman of Federal Asia Company Limited, a private trading company with extensive operations in China. He also holds the following honorary positions:
Council Member of China Overseas Friendship Association
Honorary Citizen of Maoming, The Guangdong Province
Executive Committee Member of All-China Federation of Industry & Commerce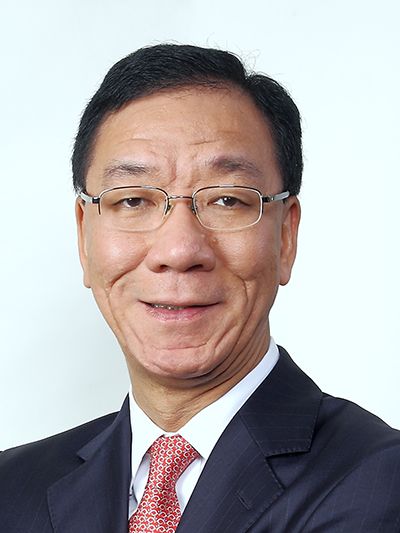 Mr Leung is the Executive Director of Harrow International Management Services Limited. He oversees the operations and business development of Harrow International Schools in Asia. He is a Governor of the Harrow International Schools in Bangkok, Beijing, Hong Kong and Shanghai.
Prior to joining the Harrow family of schools in Asia, Mr Leung was the Chief Executive Officer and an Executive Director of Carnival Group International Holdings Limited from 2014 to 2016, was Deputy Managing Director, Executive Director and Chief Financial Officer of China Gas Holdings Limited from 2005 to 2014, and worked in investment banking from 1992 to 2005. Investment banks he had served include Lehman Brothers, Jardine Fleming, Barclays Capital and Prudential Securities. Mr Leung is a lawyer by training, and is qualified to practise Law in Hong Kong, England and Wales, and Australia. Law firms he has previously served include Baker & McKenzie and Linklaters.
Mr Hart is a partner in London Bridge Capital Partners LLP, a London-based independent corporate finance firm that works in the fields of mergers and acquisitions, fundraising and corporate advice. Adam holds a law degree and qualified as a chartered accountant. He has held senior positions in various UK financial services firms, is past chairman of the London Stock Exchange's AIM Advisory Group and is a director of a number of companies. Mr Hart is a Governor of Harrow School in the UK, is Chairman of the Harrow Association, its alumni organisation, and is a director of Harrow International Schools Limited, Harrow's international school management company.  Adam is a Governor of all Harrow schools outside the UK and he visits each school regularly.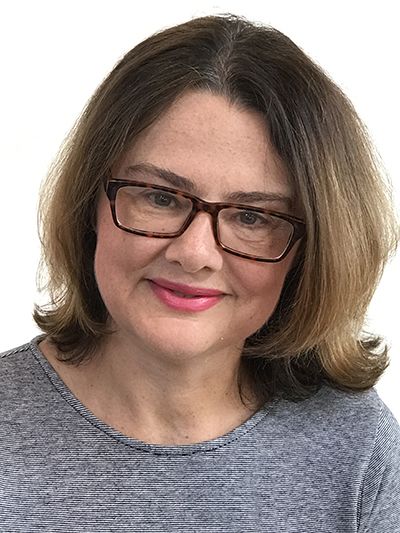 Ms. Price spent 26 years at Benenden School in the UK, most recently as Deputy Head, and was one of the founding trustees of the Benenden School Hong Kong Trust. After leaving Benenden in December 2015, she became an educational management consultant advising schools on areas such as governance and compliance, development and external relations. She is also a Director of Gresham Books, a specialist publisher for schools, and writes and speaks regularly on the development of critical thinking skills. As the representative of the Harrow governors, she is a Governor of the Harrow International Schools in Bangkok, Beijing, and Shanghai as well as in Hong Kong. Debra holds a first class bachelor's degree in History.
A native of the UK, Mr. Michael Farley is a graduate of Nottingham University. He is Director of Group Operations for Asia International Schools Limited, overseeing new school projects, current school operations and group-wide strategic development. Previously Head Master at Harrow International School Bangkok, Mr. Farley has extensive experience in Japan, Europe, and the Middle East. He is an expert in school design, curriculum solutions and educational management. At Harrow Bangkok, Mr. Farley led the school to outstanding success with exceptional examination and university entrance results.
As the Education Director of Harrow International, Mrs. Carr believes that strong, positive and focused leadership at all levels in a school is essential to its success and improvement. During her long and distinguished career in education, she has worked for renowned schools and organisations such as UK's Association of Schools and College Leaders (ASCL), promoting leadership development opportunities. She has also worked with educational policy makers and other government and non-government agencies on a variety of areas including the shaping of the new secondary school curriculum, assessment processes, and governance and leadership. 
Mrs. Carr is a member of the Board of Governors of the International Baccalaureate (IB), which provides a series of four educational programmes that focus on teaching students to think critically and independently, and how to inquire with care and logic. Its curriculum has been developed and applied in almost 5,000 schools in over 150  countries, becoming a benchmark for high-quality education. Prior to joining Harrow International, she was Executive Principal of The Skinners' Kent Academy and Skinners' Kent Primary School, which ranks in the top 10 schools for IB education performance in the UK.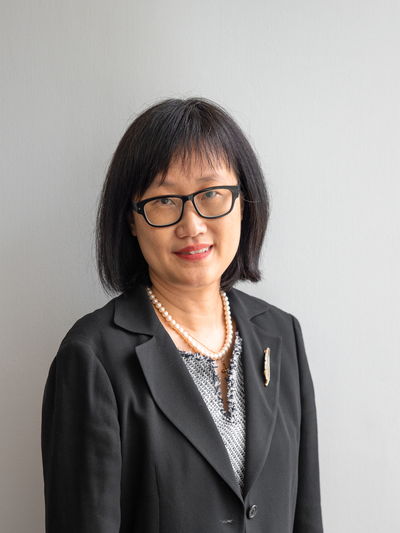 Ms. Ho joined Harrow International Management Services Limited as Chief Financial Officer in September 2006. Ms. Ho has over 30 years' experience in accounting, finance and banking treasury in China with specific expertise in managing financial and accounting operations, fund raising, investor relations and executing corporate strategy. Prior to joining the Group, she worked in a range of positions in the controller and operations departments of Esso Hong Kong Limited (now known as ExxonMobil Hong Kong Limited) from 1987 to 1993. She joined Fortune Oil PLC (now renamed as Fortune Oil Limited) as Financial Controller in September 1993. Ms. Ho subsequently served as Deputy Chief Executive from August 2001 to April 2004, Finance Director from April 2004 to September 2006 and a non-executive director from September 2006 to April 2015. Ms. Ho is a certified public accountant of the Hong Kong Institute of Certified Public Accountant. Ms. Ho received her Bachelor of social science degree in the University of Hong Kong in November 1986 and Master of data processing degree from the University of Ulster in the United Kingdom in July 1992.
Ms. Zhang is a governor of Harrow International School Shanghai. Ms. Zhang is currently a partner of an equity investment management company. Ms. Zhang worked as Admin and Human Resource Manager in Ctrip from 1999 to 2002. She joined Siemens as Marketing and Sales Manager in 1992. Ms. Zhang served as Chief Cashier in Shanghai Crowne Plaza from 1989 to 1992. Ms. Zhang received her Bachelor's Degree in Shanghai Jiao Tong University and Master Degree of EMBA in Cheung Kong Graduate School of Business.