Mr. Ellison has enjoyed an extensive career in independent schooling both in the UK and in British international schools spanning over 25 years. He attended Bradford Grammar School and the University of Warwick, has post-graduate qualifications in Psychology and holds the NPQH (National Professional Qualification for Headship). Mr. Ellison was the Head Master of an independent school in the UK before joining Harrow and is experienced in leading and inspecting day and boarding schools in the independent sector, both in the UK and in international schools elsewhere.
He has extensive experience as an examiner and as a coach of many sports, especially rugby, having worked in an advisory role for the professional rugby club Harlequins as their Head of Elite Player Development for ten years.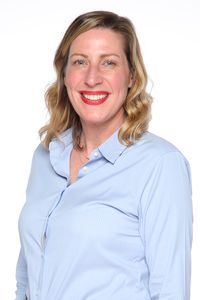 Mrs. Kelly M Wailes has been in education for more than 20 years across the USA, the UK and China. Most of her career has been focused on educating younger children, and Mrs. Wailes' leadership experience has been built upon her work as an Early Years and Primary specialist. Mrs. Wailes believes that having been a teacher for over 10 years across various countries and continents has given her an insight into other cultures and how young children learn and develop, and this has been further developed and enriched by having her own two daughters.
Before joining in Harrow Shanghai, Mrs. Wailes has worked at Harrow Beijing since 2015. Through careful strategic decision making and clear academic and pastoral programmes, Mrs. Wailes has developed the Lower School into a vibrant, proud and happy community.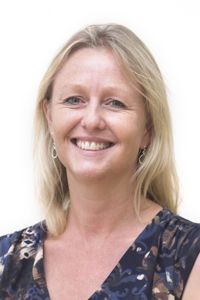 For over twenty years Ms. Wain has worked in international and British schools in Africa, Asia, the US and the UK, where she has had the opportunity to take on different roles and to develop her practice as a reflective and effective leader and teacher. Her pedagogy is based on the interweaving of theory and practise and she has been inspired by the Reggio Emilia Educational project as well as early childhood pioneers, such as Friedrich Froebel. Ms. Wain co-authored a book which was published to explain the practise in the excellent Reggio inspired setting in Japan, titled, 'Gifts from the Children.'
The poem 'The Hundred Languages' is very dear to Ms. Wain's heart and has hugely influenced her teaching. The hundred languages is a metaphor for the many different ways that children, and humans have for expressing themselves and for learning.
In 2002, Mr. Horsnell joined Harrow Bangkok, where he cooperated closely with his team, helping Harrow Bangkok to develop from a new school to the prestigious international school it has become. Mr. Horsnell is now very much enjoying his role as the Head of Lower School in Harrow Shanghai.
"We encourage all the children to become 'the best that you can be'. We are so proud that we can offer outstanding academic progress, with top-quality pastoral care, backed up with meaningful leadership experiences."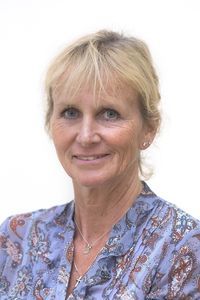 Ms. Evans joined Harrow Shanghai as the Head of Prep School from Epsom College in Malaysia. She has been employed by international schools in Canada, Beijing, Malaysia and Hong Kong and she has never worked with such high caliber teaching staff as those of which Harrow Shanghai have employed. Ms. Evans' role includes the creation and development of an Intensive English Language Programme within the Prep School. This programme is surmountable to the success of our non-native English speakers, giving them the ability to comprehend and utilise all of the English required to access the IGCSE and A-Level syllabi, and achieve first-rate results. The programme is paramount to our students' success in the Senior School and years beyond.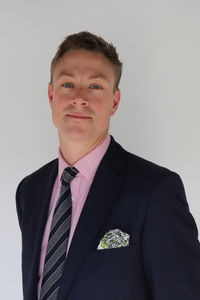 Mr. Corbett has 10 years' experience of British boarding schools. In that time, he has held many positions of responsibility; Assistant Housemaster in a boarding House, extra-curricular activities co-ordinator, as a UK Mountain Leader, he has led expeditions throughout the UK and some internationally, and most recently he was Head of Chemistry.
As part of his role as Director of Studies, Mr. Corbett leads the provision of Teaching & Learning at Harrow Shanghai and believes in a simple structure of outstanding teaching, student support and differentiated enrichment. He strives to help all the teachers at Harrow Shanghai become the best teachers they can be. All students are offered structured and informal support to help them learn. And finally, students are pushed to pursue their interests as far as their drive takes them.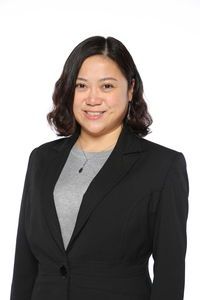 Ms. Sun graduated from Shanghai Finance University with a major in International Finance, and then completed a MBA degree from University of Wales. Before joining Harrow Shanghai in May 2016, Ms. Sun had worked in another international school in Shanghai for over 10 years. In Harrow Shanghai, she also acts as the Government liaison.
"With years of experience on administration within International schools, I believe Harrow Shanghai is full of potential and I am so proud to see its growing and thriving. I would like to invite, and warmly welcome, all new pupils and parents to visit Harrow and experience the best education England has to offer."