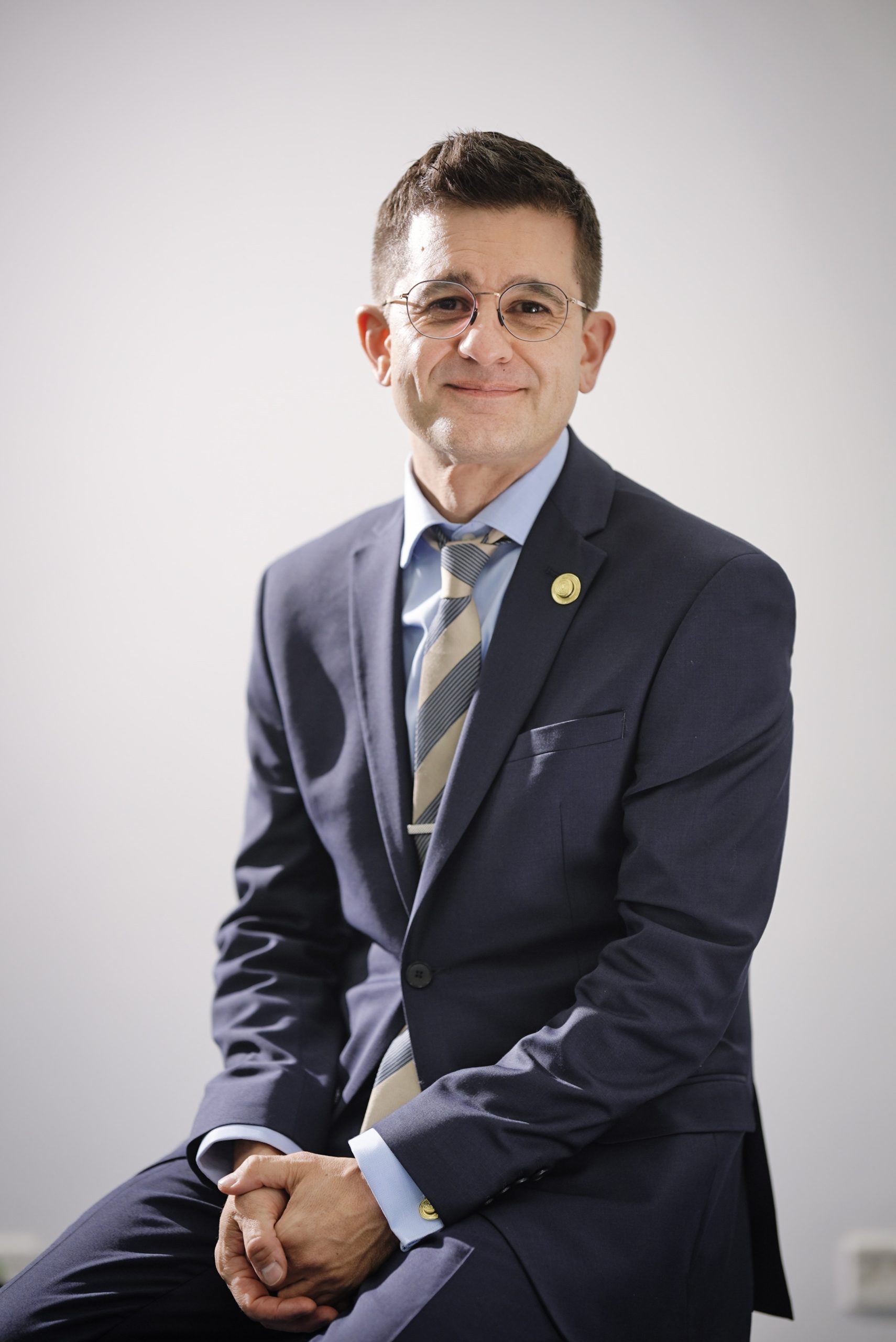 Mr Reed is an enthusiastic, experienced school leader who has enjoyed educating children for nearly 30 years. His career has included working in a range of outstanding schools in both the United Kingdom and New Zealand, most recently as the Head of one of New Zealand's top private schools, leading it to become one of the best academic schools in the country.
He took his first degree in English Literature at Cambridge University, has a National Professional Qualification for Headship (NPQH) from the Institute of Education in London, and completed a Masters degree a few years ago on the work of the great Scottish novelist, Muriel Spark. He is passionate about literature, drama and music, and spends much of his free time enjoying cultural pursuits. He also likes to travel, to exercise and keep fit – he needs to do this regularly because he loves good food! 
Mr Reed believes that a great education has academic excellence for all students at its core, supported by a broad programme of personal, cultural and social opportunities. A great school works with its parents and families to develop successful young people who are also good young people, and who will use their talents to make the world a better place for everyone.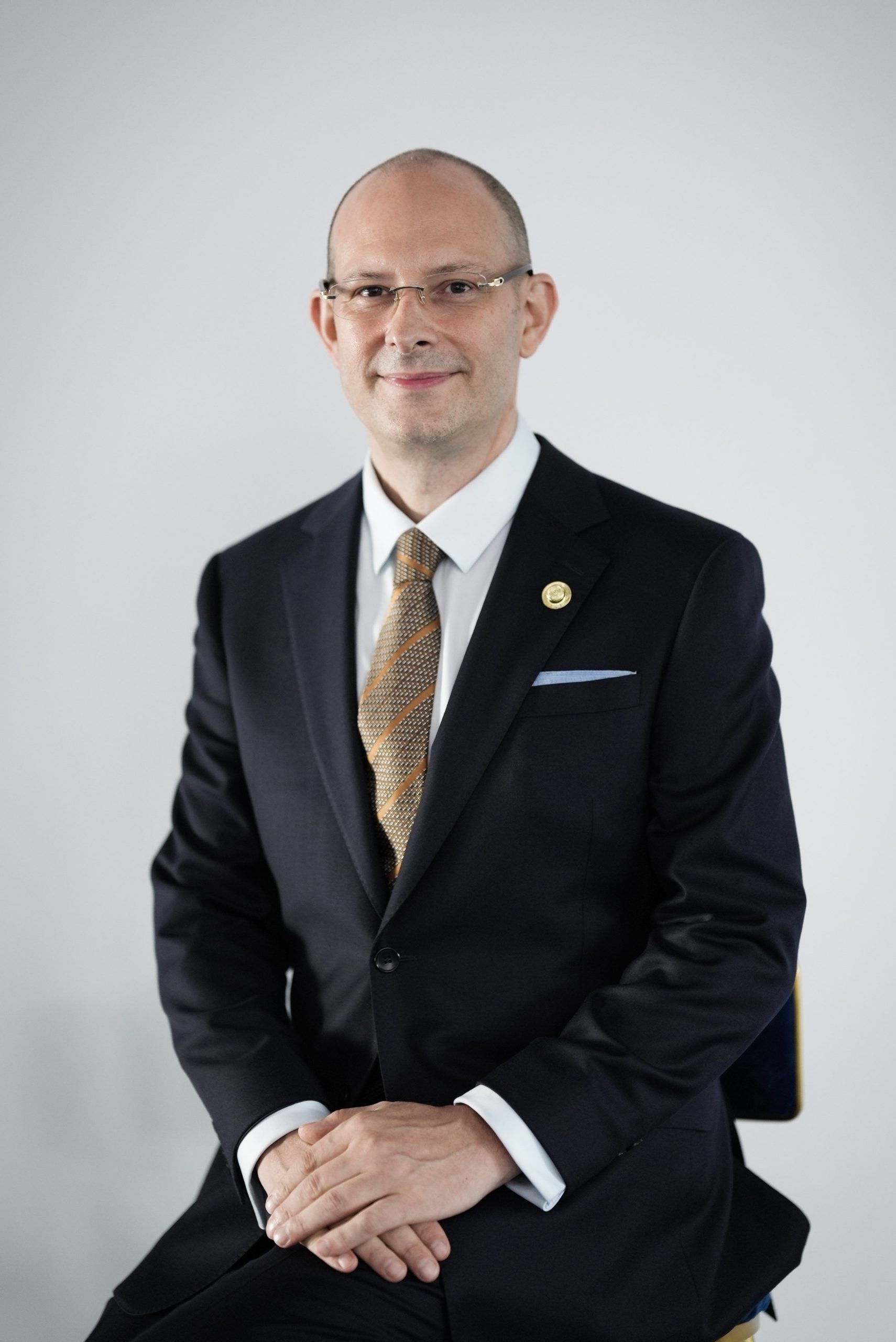 Principal Deputy Head - People
Mr Roundell completed his undergraduate studies at the Royal Northern College of Music. He then continued his studies, achieving a Master's degree with distinction in Educational Leadership and Management at the University of Bath. 
He takes seriously his commitment to the international school community and is a team leader in school accreditation for the Council of International Schools with experience of chairing evaluation teams on accreditation visits in the Asia-Pacific region.
From August 2022 onwards, Mr Roundell takes responsibility for whole-school aspects of our provision, will deputise for the Head Master, and will work closely with the Head Master, the SLT and the Board of Governors to deliver the school's Strategic Development Plan. He will oversee whole-school coordination and major school event planning and will lead in the preparation of the school for inspections.
He will also lead the development of all matters relating to safeguarding, pastoral care, well-being and professional development for all phases of education at Harrow Shanghai.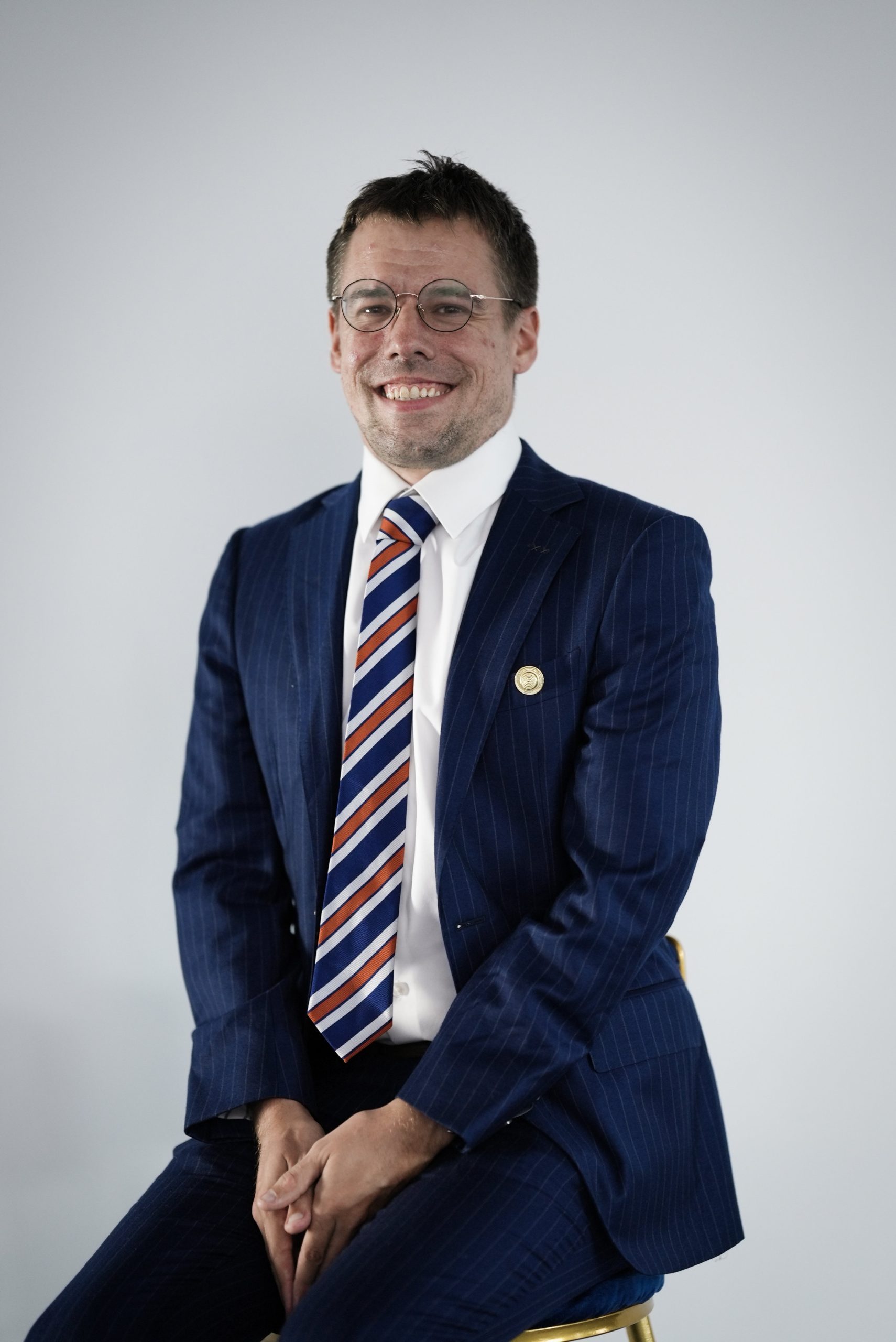 Mr Probert joined Harrow Shanghai as Deputy Head – Academic from his role as Director of Studies at Harrow Beijing. He majored in History, with a Bachelor's degree from the University of Durham, and a Master's degree from the University of Edinburgh. He obtained his PGCE at Bristol university, and has continued to pursue his interest in and passion for education, having achieved a Masters degree in Education from Open University. He is currently in the midst of pursuing a doctorate's degree in Education from the University of Bath.
Mr Probert has extensive teaching experience as a History teacher, having taught in schools in the UK, China and South Korea. Equally, he has worked in a number of leadership roles, initially leading the Prep curriculum at Harrow Beijing before progressing to Director of Studies, and was also Head of History for several years at NLCS in South Korea.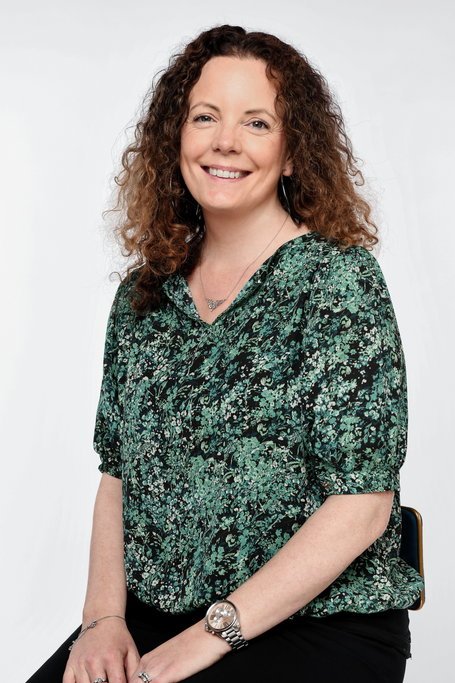 Ms Phillips has been an educator for the past 20 years, working in Asia and Europe. She has a Postgraduate Certificate in Education with QTS and Masters degree in Education from the University of Nottingham in the United Kingdom as well as a teaching licence from Washington D.C, America. Before coming to Harrow Shanghai, Ms Phillips was principal of a large British kindergarten in Bahrain for 8 years and previously, head of the children's department at the British Council in Kuwait for 4 years.
Ms Phillips is passionate about Early Years education and strives to ensure that children build a firm foundation for future success through high levels of engagement in a high-quality play-based environment. These opportunities promote exciting challenges, exploration, adventure and embeds a real love of learning.
The ambitious and sequential curriculum that has been set in place at Harrow Shanghai meets the needs of each child and exposes all children to language rich environments which in turn holds the key to successful listeners, readers, writers, and communicators. Ms Phillips also priorities outdoor learning, gardening and sustainability in the Early Years which raises awareness of the world around us as well as opportunities to develop many of the key skills which are needed throughout our life's journey such as problem solving, dealing with conflict, creativity and perseverance to name a few.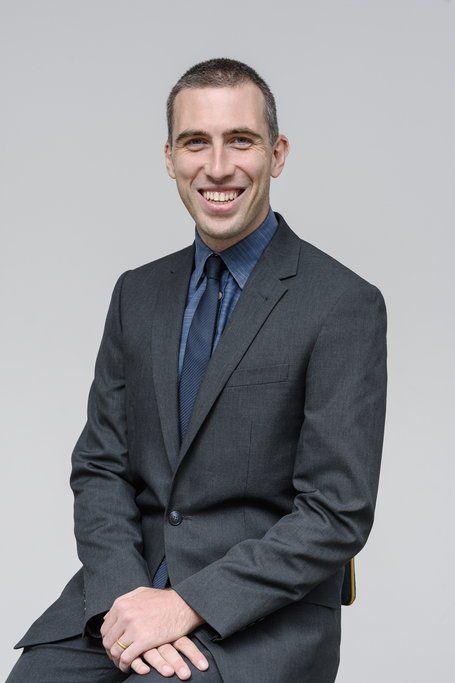 Mr Jedrzejczyk has worked in international schools in Shanghai for the last ten years. Before joining the teaching profession, he read law at Westminster University, worked in the City of London, before completing a Masters degree in International Law at the University of Warwick. Following a transition to teaching, Mr Jedrzejczyk completed his Postgraduate Certificate in Education with Durham University, and has worked primarily as a teacher of English, English as an Additional language and as a curriculum co-ordinator for service learning within the Harrow Shanghai Prep school.
Mr Jedrzejczyk favours research-led approaches to curriculum development and implementation, as well as to teaching and learning pedagogical practices. Although, he continues to put great emphasis on experiential learning, co-ordinating the Junior Award Scheme for Schools and The Duke of Edinburgh's International Award, for which he is certified trainer, to get students outside of the classroom and participating in dynamic learning experiences.
Head of Senior School, Head of Higher Education and Careers
Mr Bennetts joined Harrow after five years at an international school in Washington, D.C., where he was Head of Humanities and Social Sciences. This was preceded by four years at a large comprehensive school in north London, where he was Head of Politics and a member of the Sixth Form Pastoral Team, focused principally on applications to higher education, alongside serving as a staff governor.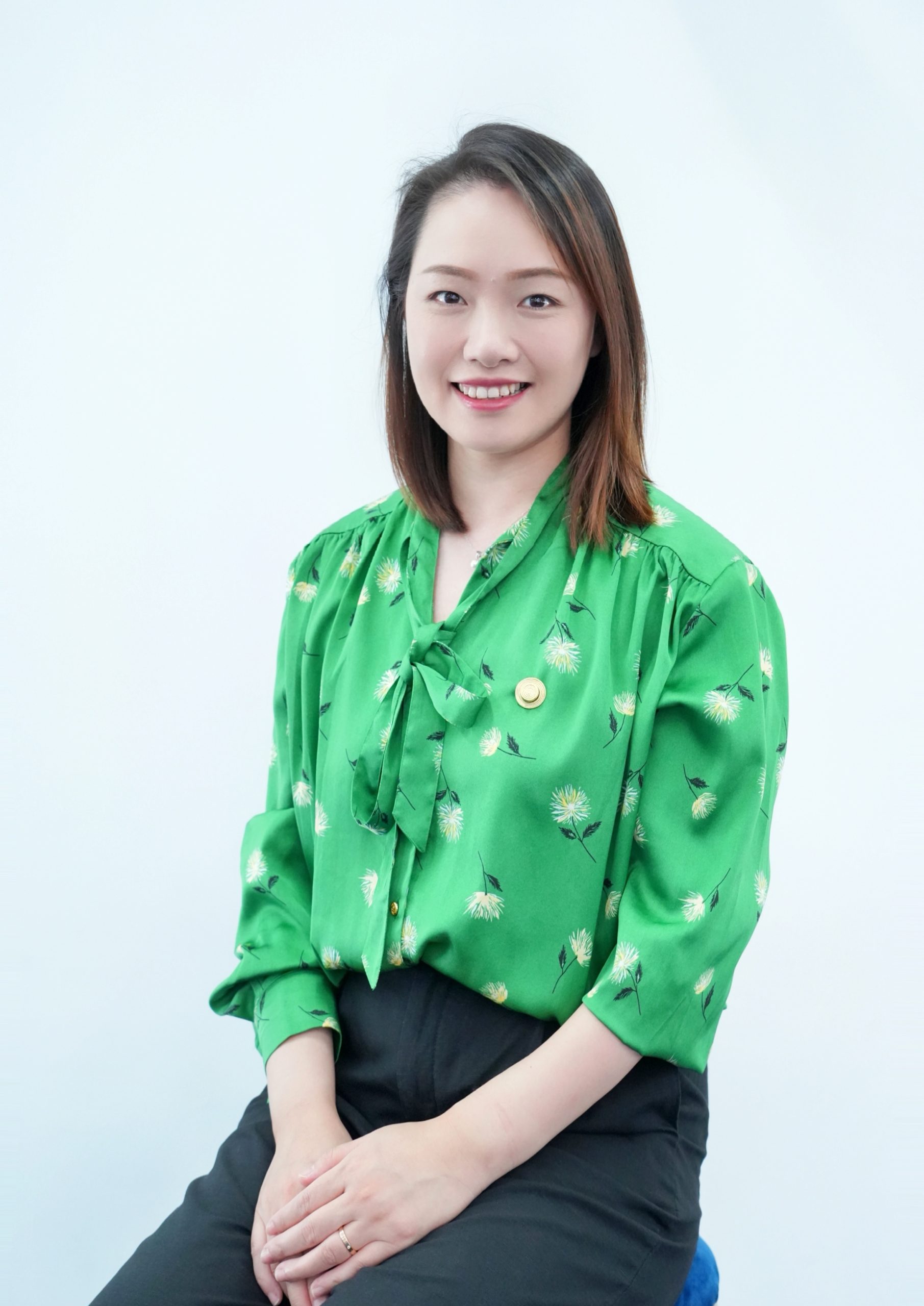 Director of Communications & Development
Ms Chen has over 15 years of experience in Marketing, Communications and Public Relations, and Digital Marketing, taking over leadership roles in various industries, including retail, FMCG and entertainment. Prior to Harrow Shanghai, she spent almost 10 years working with LEGO and Disney Resort, having strong insights into family, kids, and parents. Ms Chen is passionate about kids' education and development and excited to bring more kids into Harrow family through Communications and Development.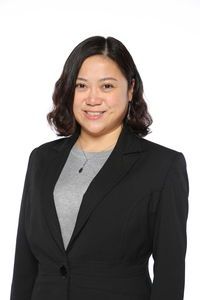 Ms Sun graduated from Shanghai Finance University with a major in International Finance, and then completed a MBA degree from University of Wales. Before joining Harrow Shanghai in May 2016, Ms Sun had worked in another international school in Shanghai for over 10 years. In Harrow Shanghai, she also acts as the Government liaison.
"With years of experience on administration within International schools, I believe Harrow Shanghai is full of potential and I am so proud to see its growing and thriving. I would like to invite, and warmly welcome, all new pupils and parents to visit Harrow and experience the best education England has to offer."