The first '500 words or less' creative writing competition took place in February  and the amount of quality entries once again showed that Harrow International School Shanghai is home to some amazing talent.
Responses came in all shapes and sizes and were about all manner of different topics: fiction, non-fiction, football, moving home, making friends and losing friends… the choice was fabulous and a credit to all the students and their teachers for allowing us access to such a rich and varied library of abilities. Well done to everyone who took part and tried their hand at a very challenging task indeed. Here you can see a sample of some of the many contributions we received, showcasing just some of the skills and ideas our wonderful students have.
No Pain No Gain
The biggest challenge I personally face in my life is the challenge to become a professional footballer. The amount of hard work and determination you need is massive and for me one of the biggest challenges about trying to be a footballer is that you have to always be fit and you have to be unique. There are so many other kids these days who want to be professional footballers, so you have to stand out at trials, or when scouts are watching you. You have to have everything and that's what I find most difficult and the worst especially is when you are working so hard and then you get injured. This happened to me last year when I fractured my pelvis and was out for 3 months, after putting all that hard work and all the hours in and keeping fit, I had to start from square one. I couldn't kick a ball for three months and when I came back from injury it almost felt weird kicking a ball as I hadn't done it for so long.
Getting injured for me made me stronger and want to achieve my dream of becoming a professional footballer. I'd fallen behind a lot and lost a lot of training and had to get fit again, so it made me work harder and want to get there even more. The other challenge of trying to become a professional footballer is that, although you have to be good at all aspects of the game, you also have to have a good attitude. Even I admit I struggle with this sometimes, particularly with how competitive I am. But I'm hoping this is something I will learn growing up. I just want the feeling of signing for a club.
The days when I don't want to train because I know it's going to be very hard, I say to myself "No pain, no gain". You won't get better unless you push yourself. That quote has kept me from sitting around many a time and pushing myself as far as I can to achieve my challenge of being a professional footballer. The hardest time for me is when I'm running or doing fitness drills and you're in the last few minutes, doing the last fitness drill. That's when you need to push and that determines whether you really want it or not. You just have to keep going and at the end I just imagine that it will make a difference, especially in the long term if you keep on doing the hard, tiring stuff. It's what separates the best and the worst and it shows how much you really want it.
This is a challenge I face every day until I make it and even then I won't stop because you always have to be at your best because it could just all disappear. This is my dream and my challenge.
Ben Cook (Year 8)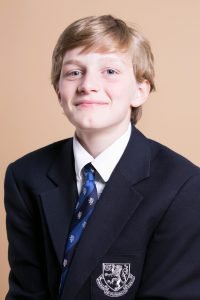 The Challenge of Change Fiona Gu Year 9
Everything is changing, the weather, the environment, the information, the rapid development of the modern society, do we change? Yes, we do, we grow up, we learn, we try to work harder to fit the world so as to find a great job and place to stay strong and face the challenges.
However, when change occurs, not everyone thinks change is a good thing. On the other hand, some people prefer to spend lives doing the same things and avoiding change. Those who are in favour of change may argue that it poses a possibility for a particular person to improve him – or herself, both mentally and socially. From the mental perspective, changes that are related to traveling and receiving education usually help one broaden one's mind and learn something new. As for the social perspective – it is empathy for others that he or she may acquire after suffering changes in his or her private life, because it is known that those who experience various changes in relationships with their family or acquaintances may then better understand other people's feelings. This way, change improves not only a person's mental, but also social and private aspect.
In contrast, those who avoid changes point out the difficulties to adapt to them that many people experience. For instance, some large companies, Finnair for example, practice giving professional psychological and medical support to those employees who were sacked due to companies' structural changes. Apparently, such policies infer that a spate of people may suffer from the difficulty to accustom to the changes and find their new way in life. In addition, it can be pointed out that changes regarding private affairs do not always make a person better.
For many people such changes simply cause a nervous breakdown, and, again, may jeopardize their health, since the psychological aspect of a person is tightly connected to his or her general well-being.
I personally prefer to choose change. Those things that happen in my life tell me that change will always be there. If we don't learn to get used to change, we will feel frustrated and easily compromised once changes come again. Moreover, we live in Shanghai, it changes every day, we are born here, we must keep the same pace with those who also live in this metropolitan city. I recall having a conversation with my father, who is a successful businessman. When he is free, he usually tells me how hard his work is, he wishes me not go the same way. But I asked my father how to face the change, he said he had to because many people are waiting for the salary to sustain the family. Then I asked him, what if I stand still and do nothing at all when I have to change, and he said, "you need to go forward, though it is always hard, but you have to be brave." I was enlightened.
In conclusion, my view of the problem is that change is an indispensable part of our lives, so people should accept this fact and try to learn how to tackle it rather than avoid it, which is impossible.
Fiona Gu (Year 9)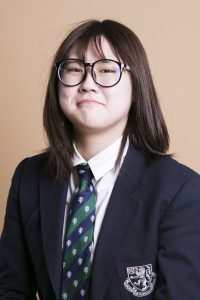 The Challenge That Faced Me 
I woke up isolated on a perishing mountain. My group had left me behind. I am a wife and mother of 3 beautiful children. I had spent $50,000 on this life changing expedition, on my life time dream, but it had just flipped completely.
I could feel frost bite eating my fingers. How could they leave me? Leave a mother with a big dream? How selfish could people be? I needed to move down quickly. I could barely breath the air was so thin.
Every single second I was wondering. My family? I needed to find shelter quickly.
There were no words to explain my desperate situation. I wondered to myself would I perish here, all alone.
I thought of my three babes waiting for me at the front door picturing Ryan, my youngest, realising Mummy's not coming back. I felt deeply pressured to return to my family. Nothing would convince me to lie there waiting for death to come and claim me. I gasped for air, whilst starting to climb down the mountain.
I tried so hard to go down. However, Mount Shivu wasn't generous and showed no mercy, I was out of breath.
The biggest regret of my life was being here right now. I slipped on rock grazing my face, the agony was unbelievable. I never faced such pain, even in childbirth. By this time, I had nothing to keep me going until I remembered once my Lily bashed her knee.
She told me, as a strong six-year-old who did not cry, "Mummy it's ok, it may hurt now but soon the pain will go." I was inspired by my little girl's words and I continued to climb down the mountain.
Hours later my lips and throat were as dry as sand. I could feel the frost biting into me piece by piece.
I felt cold, not the cold where you're in your cozy home with a blanket right by your side waiting for you.
But the cold where you are on a perishing mountain completely isolated.
Suddenly, in the distance I spotted a helicopter. I began shrieking at the top of my lungs.
My voice became hoarse. The helicopter passed until it was a dot in the horizon. Yes, I lost a bit of hope but I wasn't beaten.
Again, I kept climbing down for hours and hours. "A miracle!!!" I screamed. I couldn't believe my eyes.
I was exploding with delight. Like the feeling of when you wake up on Christmas morning and Santa's left more than double what you'd dreamed of. There in front of me was a bright orange tent fluttering in the wind.
I bellowed, "Help! Help!" I was met with an eerie silence. I made my way to the lifeless tent, only to find no life inside. Exhausted I lay down to rest. Multiple visions of my family drifted through my mind. Happy times of birthdays full of laughter.
I closed my eyes at last, I was at peace… my soul floated away.
Ella Horsnell (Year 6)