We are proud to announce that once again the incredible hard work of the students and staff has resulted in a record-breaking year for Harrow Shanghai! The students' achievements are quite simply outstanding! Harrow Shanghai have in fact produced the best A Level results across all Harrow Schools. Below are some key headlines with some benchmarking averages for direct comparison:
A*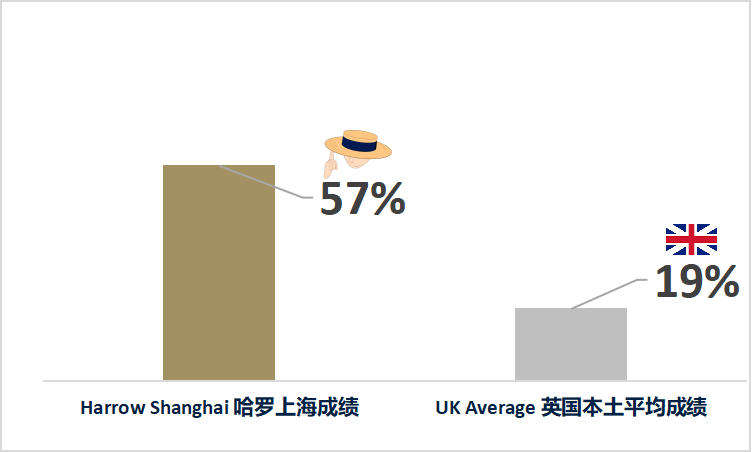 A* or A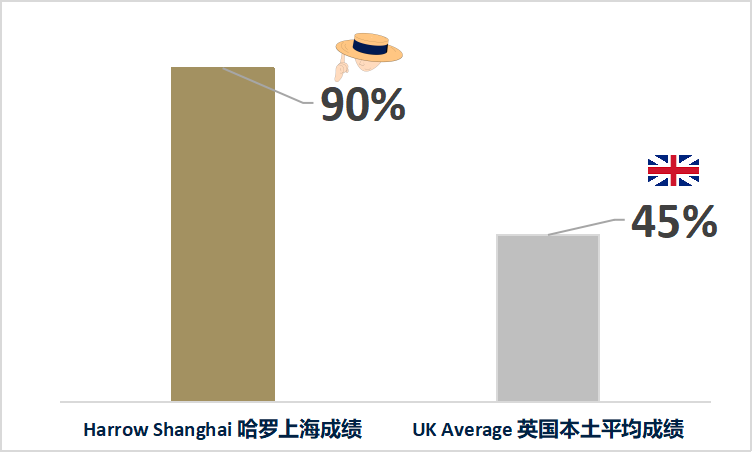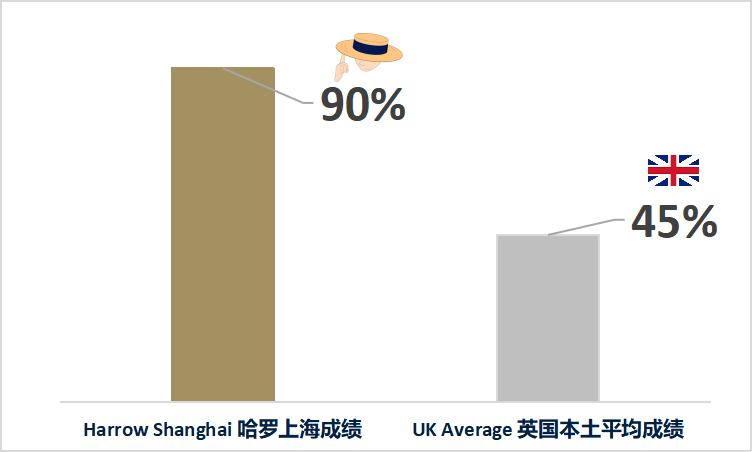 A* – B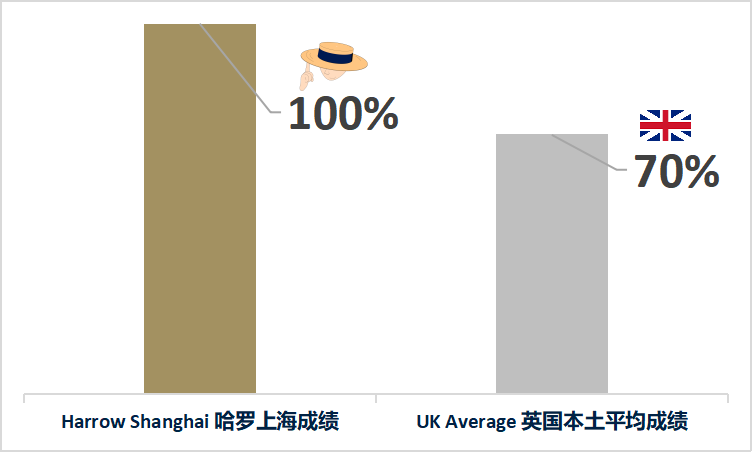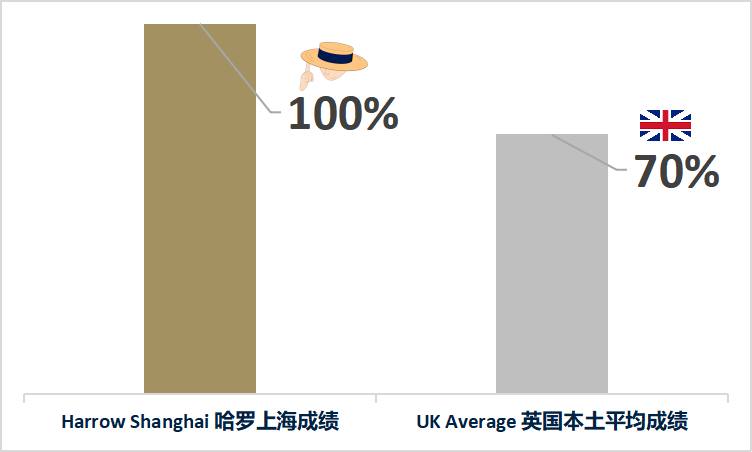 100% A*
Further Maths
Economics
Chemistry
100% A or A*
Maths
100% A*- B
All subjects 所有学科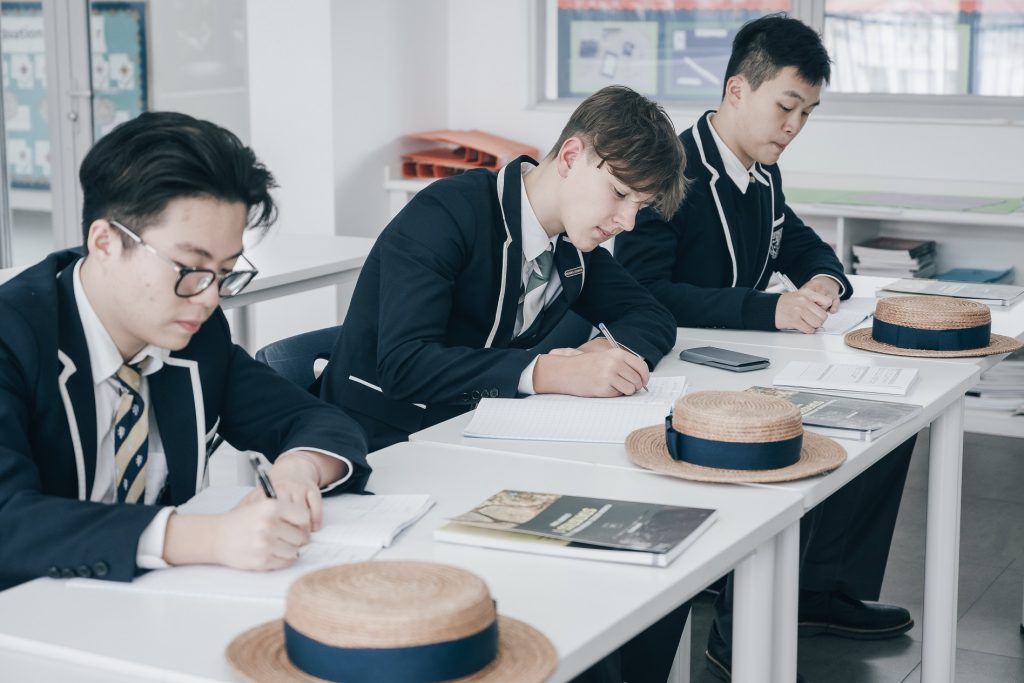 What are the secrets of success passed on by our amazing students? Enjoy reading their reflections below: 
I believe A Level was very much the right choice for me. I could pick exactly what I wanted to study and was able to spend far more time on each subject.
I was able to specialise in depth with the subjects I love and am good at. 
Thank you to our amazing, talented and dedicated teachers – they have done so much for us and are incredible!
Our teachers worked tirelessly after school hours, over weekends and holidays for us.
Receiving past paper guidelines and feedback was always a huge help.
I was not afraid to make mistakes and ask for individual help from our teachers.
Small class sizes enabled me to have the support I needed and my close peer group was invaluable.
My Housemistress and teachers were always there to support me pastorally and take care of my student welfare.
Excellent careers advice and university support was spot on.
Our Sixth Form Centre and study areas in the library are the perfect environment to study.
Our International Old Harrovians did such a great job with their A Levels, what do you want to say to them?
"We're incredibly proud of our leavers and their achievements. They have proven to be a hardworking and resilient cohort who have exceeded our expectations thanks to their – and their teachers' – enormous efforts and talent. We want to wish them every success as they begin the next exciting phase of their lives: at top university courses around the world including the likes of UCL, Imperial College London, King's College London, Sydney University and the University of British Columbia."

Ms St Clair-Ford, Head of Senior School
"I'm extremely proud of the students in my House! I have witnessed their whole journey to this point, they have worked very hard and deserve all their achievements. You are great role models to all your younger peers and your dedication and maturity will see you succeed in all your future endeavours. Please come back and visit Harrow soon. Well done to all our leavers and we wish you all the best at university!"

Ms Huang, Head of Mandarin & Byron Housemistress
What did our teachers do to support the A Level students under the circumstance of COVID-19?
"The circumstances of Covid-19 have made education for students all over the world really challenging and unpredictable. Our students in Shanghai have been luckier than many, but have still required enormous support. What we quickly discovered was that pastoral support in these circumstances was as – if not more – important than ensuring academic continuity. Our leavers have had an unusual final stage of their schooling but in many ways it makes them even better prepared to face the challenges ahead. On a positive note they actually sat their exams."

Ms St Clair-Ford, Head of Senior School