Harrow Early Years educational experience acknowledges the hundreds of years of tradition as well as being very conscious of the skills and attributes that young children will need to acquire in the future. Our high quality kindergarten focuses on the whole child, which combines academic excellence alongside our Harrow Core Values. Our Early Years provision accommodates children from 18 months to 5 years and lays a very strong educational foundation which allows the children to transition very successfully in to the Harrow Primary school and beyond.
At Harrow we have outstanding teaching and learning, school facilities as well as specialised activities and subjects. Our very experienced educators provide children with the opportunities to free flow between the inside and outside classrooms. This encourages the children to become inquisitive and active learners in various situations and gives children the opportunity to collaborate, problem solve, create and grow in confidence and independence. These skills among many others allow our children to become successful leaders and valued members among their community in the future. 
English Language
Throughout the day, the children are immersed in the English language. The much younger children are exposed to English daily and are given the opportunity to absorb the language and gain understanding through fun and meaningful activities. Our older children in the Early Years will gain more confidence in speaking, reading and writing in English with their friends and teachers while continuing to use our high quality British educational programme. Parents are always kept up to date with the learning that is happening in the classroom with regular classroom visits, parent workshops as well as opportunities to frequently meet the teachers and discuss their child's progress. 
Mandarin Provision
Our Mandarin programme is uniquely designed to ensure that all 2-5 year old children get language exposure through well-designed play, activities, arts and crafts, music and Chinese reading and character development in a total Mandarin an immersive Mandarin environment. It is imperative that our native Mandarin speakers are constantly motivated and encouraged to progress well to ensure that their first language is secure and continues to flourish.
ECA (Extra-Curricular Programme)
Next year all our Early Years children, 18 months – 5 years, are invited to join our Extra Curricular Activities from 15.00 – 16.00 from Monday to Thursday. These classes focus on Language and Communication, Physical Development (swimming, gymnastics, yoga, taekwondo, multi-sport and dance) and the Natural Environment as well as STEAM (Science, Technology, Engineering, Art and Maths). Currently we operate after-school ECAs from Nursery and above.
Specialist Lessons
Music
Our students have the opportunity to learn basic symbol recognition and develop aural skills for imitating sounds, pitch and rhythm patterns using voice, movement and body percussion. They thoroughly enjoy singing and movement and are able to learn to play various instruments such as the triangle, tone blocks, rhythm sticks, xylophones and bells.
Swimming
Children as young as eighteen months begin their swimming journey at Harrow. We want our children to develop water confidence and know how to be safe in and around the pool area. Swimming in early childhood improves and speeds up the child's physical and mental development. Reception children (age 4-5) start to develop their stroke technique working on their leg and arm actions.
Physical Education
Our students follow a varied PE programme which works on their health and fitness, ball skills, dance and movement and gymnastics. We value the importance of play and discovery, whilst balancing this with well-structured activities that enables pupils to learn and progress. Our students have access to the sports hall, gymnastics room, soft play, astro and the school grass pitch.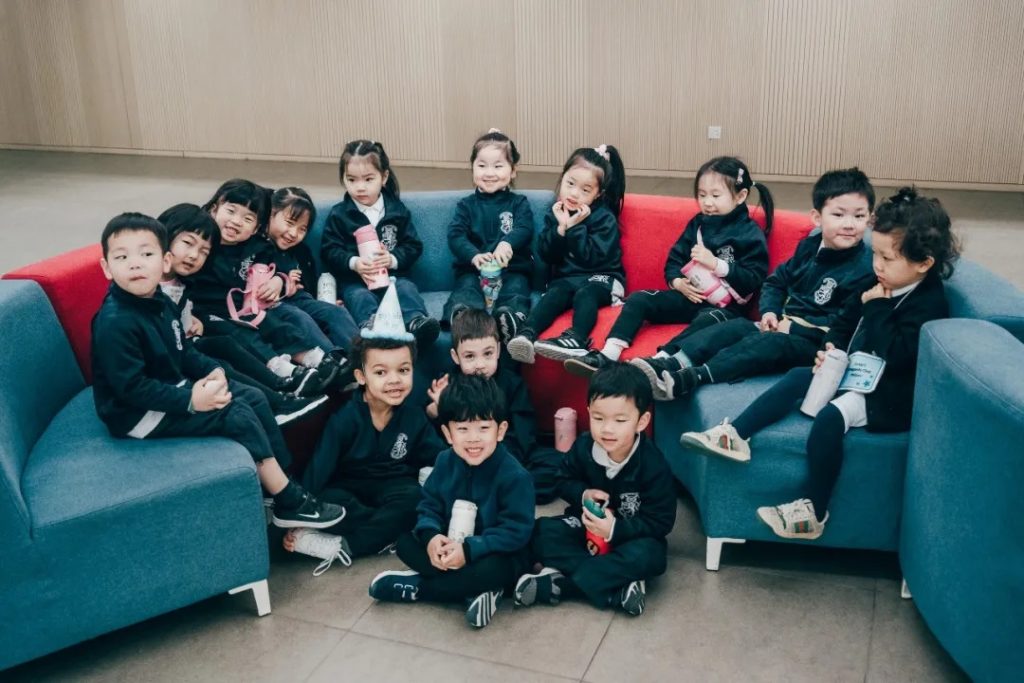 Computers
Our Reception students investigate beginner-level coding through games and undertake STEM challenges. Children are also introduced to typing using fun, interactive animations.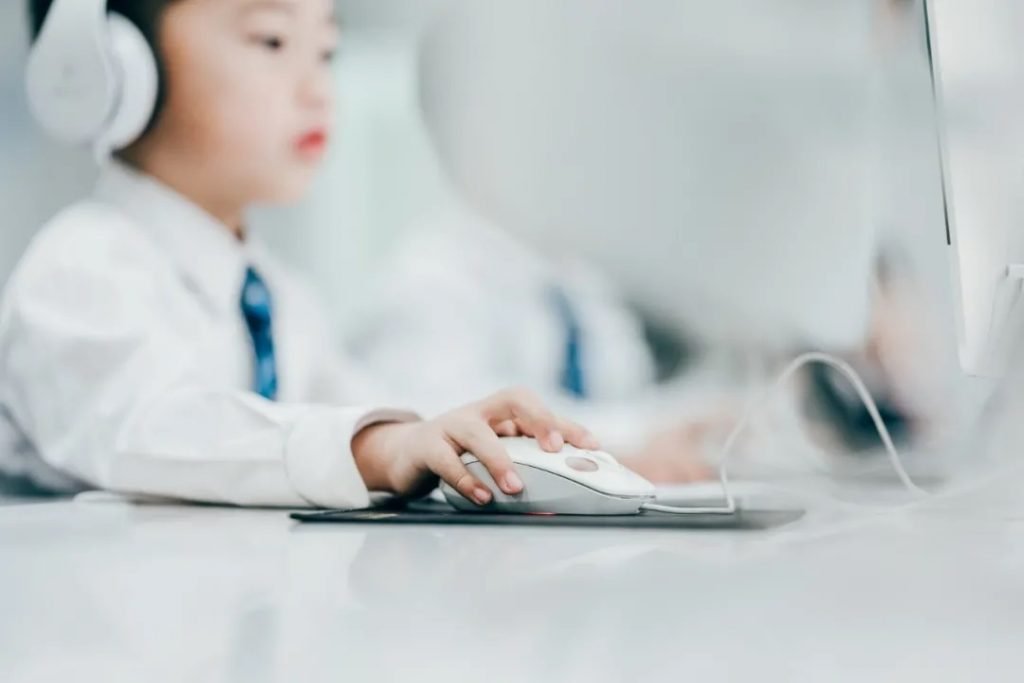 Harrow International School is constantly developing and growing so that we can give the best possible learning experience to our Harrow children in a stimulating and nurturing learning environment. We look forward to inviting you to come visit our school, meet our Harrow family and share with you our outstanding educational experience.