All the things students do, all their achievements, all their academic success, in the end are only going to happen if they are happy, if they are well grounded and if they are enjoying life at School. This statement is at the heart of the House system at all Harrow schools. It is integral to the development of the pupils, allowing them the opportunity to thrive and mature into the leaders of tomorrow. Harrow School, Shanghai is no different.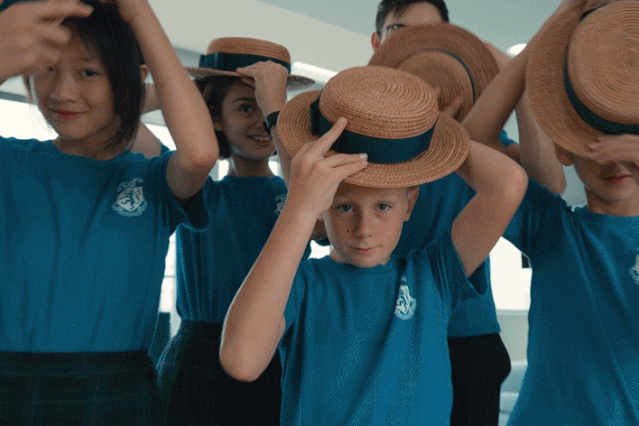 The House System is modelled on the Houses of Harrow School UK. The school is divided into four Houses:

The House system at Harrow is central to our pupils' wellbeing and personal development as they journey through their school career and progress into life beyond school. Based on the traditional boarding house systems of Harrow UK, it is a fundamental ingredient in providing a personalised learning environment in which each child is personally known by a key member of staff.
All pupils belong to one House and they develop a strong sense of belonging and allegiance to their House over the course of their time at Harrow. Harrow's House system offers pupils a personalised experience, which is modelled on the best practice of British independent boarding schools.
All pupils belong to one of these four Houses and throughout the year they will be involved in a number of different events. In our Pre-Prep we have Year 4 House Captains and from Year 5 above (Prep and Senior School) each House is led by a House Master/Mistress (HMM). The Housemasters/mistresses are supported by tutors and the Heads of Phase, which provide another tier in our approach to a collaborative pastoral support system. Competitions include:
Sports Day
Charity events
Music
Sports and swimming competitions
Creative writing
Chinese Challenge
Art competitions
Debating
An Insight by Teacher and Students
"The House system provides a vertical system, where pupils have opportunities to interact with others from different year groups. This allows greater co-operation between years and is a pastoral strength."

Mr Castle
Housemaster of Rothschild House and House Coordinator
The House system allows close personal tutoring to become a reality and is at the heart of the Harrow philosophy. Such a system develops and maintains a 'small school' atmosphere, within a large school structure. Importantly the House system serves as an important link between school and home, one in which parents can benefit from a clear line of communication from their child's tutor and Housemaster/mistress (Upper School only).
21st century Shanghai parents, as well as elite universities want a broad British education focusing not only on academic results but also developing each individual into a 'citizen of the world'. The House system is at the heart of this. It is vital in ensuring all students achieve their full academic and individual potential, which will in turn offer them a supportive environment in which they can flourish.