On Friday, November 4th, all Harrow family of schools joined forces to participate in our Global Long Ducker event, in celebration of our 450 years of history and heritage.
The Long Ducker is a yearly tradition initiated by Harrow UK, where boys, teachers, Old Harrovians and parents combine to organize a charity sponsored run. Symbolically, it takes place along one of John Lyon's roads, the Harrow Road from Marble Arch in central London to Harrow.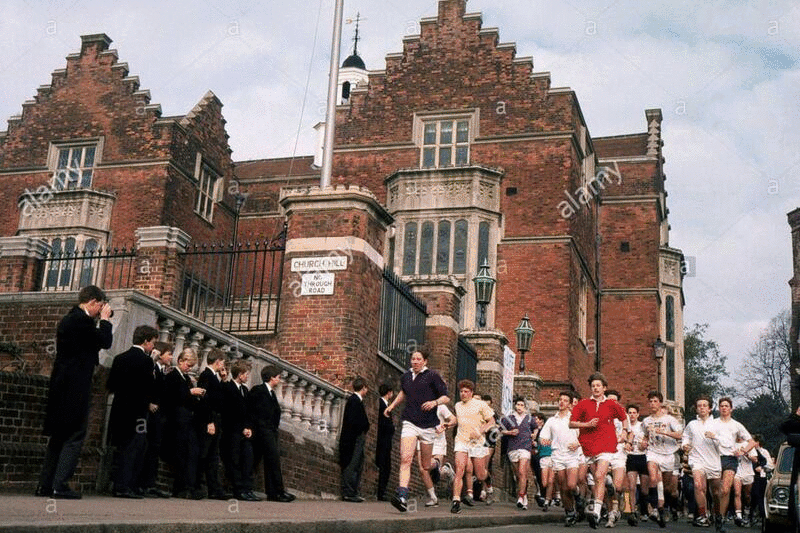 Harrow Shanghai added its own 'twist' – to test our stamina and resilience across a range of physical activities, including running, biking, and swimming. We challenged ourselves in a whole school effort to see "How far we could go".
A number of our teachers kickstarted the event by running 10km, or cycling 24km into work, setting us up with a brilliant start to add to the accumulative total.
Our Senior students took to the running track early on, followed by our youngest students, including a very exciting obstacle course for our youngest Harrovians in the Early Years. Our Prep students were tireless right before lunch, and set us well on the way to achieving our aim, which was to run the 1226km to Harrow Beijing, and beyond to one of the other Harrow schools if possible. In the meantime, our staff and 6th form students had also been contributing to the total on the exercise bikes, treadmills and rowing machines in the gym.
The day rounded off with many, very enthusiastic Pre-Prep students completing their laps around the track, and our target was achieved during the Year 1 & 2 section of the race. That being said, Year 1 & 2 were not to be stopped and they continued to add laps to our running total, with a Year 8 swimming lesson and Harrow Swim Squad's finest swimmers adding their laps to the overall total too.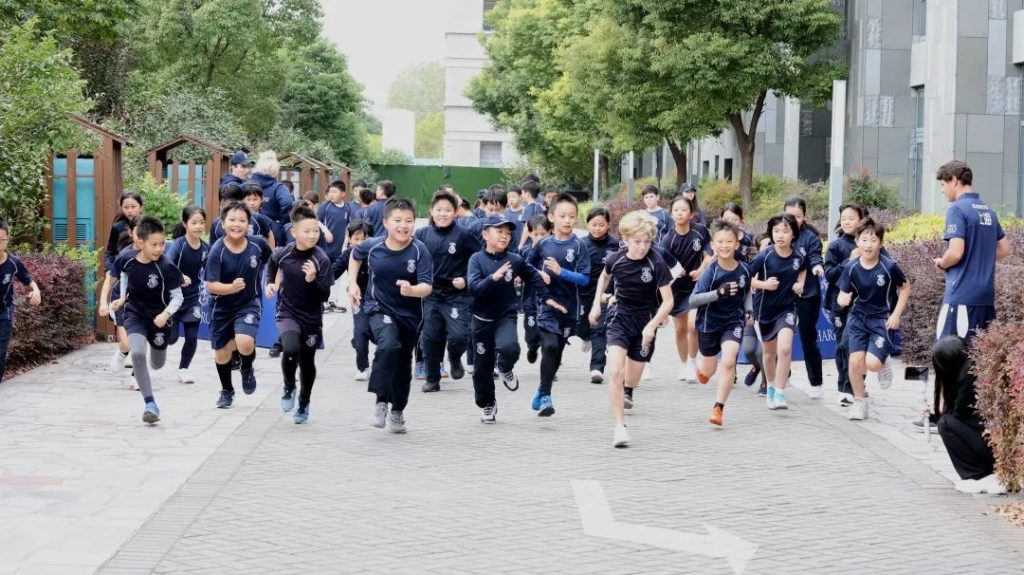 We finished the event having travelled an enormous 1392km as a collective Harrow Shanghai community – well done to everyone for trying their best – together we achieved this amazing feat!
We celebrate 450 years of history and heritage as we participate in a race that unites us as one global family and highlights the importance of fellowship amongst our wider Harrow family.