A few days ago Harrow welcomed existing and new families to an exclusive cocktail party to share with parents how best to prepare their children to enter the most competitive universities in the world.
Our panel speakers included the President of the Harvard Business School Club of Shanghai and the President of Oxford & Cambridge Society Shanghai each giving their take on what these top institutions look for in their applicants. Whilst cocktails were sipped and canapes circulated, our guests were treated to an excellent presentation on why Harrow has chosen the A Level programme for its students.
Parents learned that if you are applying to competitive universities such as Oxford, Cambridge or the Ivy League, A Levels allow a child more time to go into greater depth and to truly excel in their chosen subject areas. For example, in August 2019 100% of our students achieved A/A* in Mathematics and we achieved a high Oxbridge entry success rate.
Harrow is one of the only international schools in Shanghai to offer the gold standard of education: the A Level programme, and this year all of our Upper Sixth pupils were accepted by their first-choice university including Cambridge University, University College London, University of Toronto, Hong Kong University of Science and Technology and the University of British Columbia, etc. Pupils from other Harrow schools, who also study A Levels, gained places at Ivy League universities, such as Yale, Dartmouth and Brown Universities.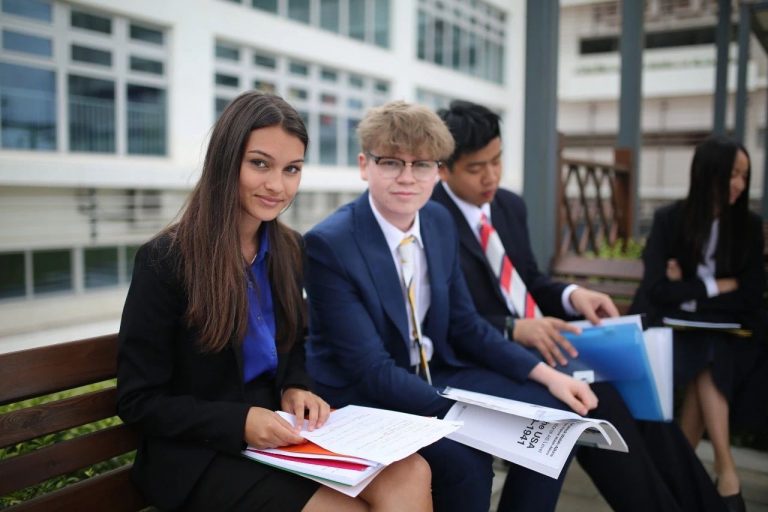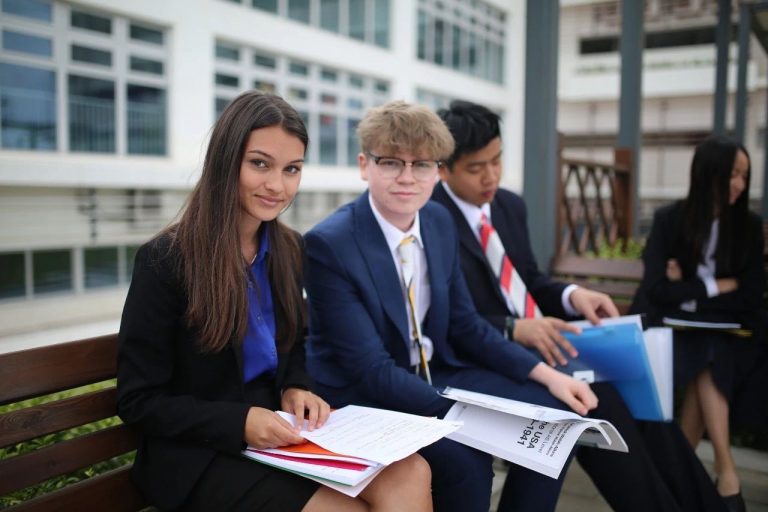 Parents were also introduced to Harrow's Sixth Form Scholarship programme. In addition to the obvious public recognition, honour and intrinsic benefits of being awarded a scholarship within a prestigious school such as Harrow, the successful applicant's parents will receive an automatic 25% remission on tuition fees. Additional remission on fees is available up to a full 100% on a case by case basis based on a means-tested bursary process. All of our scholarships are named in honour of Old Harrovians who through their own remarkable talents and the influence of their Harrow education have shaped the world we live in today.
The Churchill Scholarship (All-rounder Award)
Awarded to a student who excels in a number of fields that make up daily Harrow School Shanghai life: academia, music, sport, drama etc.
The Byron Scholarship (English and the Arts Award)
Awarded to a student who excels in English and the arts (literature, theatre etc) more generally.
The Strutt Scholarship (Science Award)
Awarded to a student who excels in the study of science.
The Pasmore Scholarship (Art Award)
Awarded to a student who excels in the study and practice of visual arts.
The Fisher Scholarship (Mathematics Award)
Awarded to a student who excels in the study and practice of mathematics.
The Fane Scholarship (Music Award)
Awarded to a student who excels in the study and practice of music.
The John Lyon Scholarship (Academic Award)
Awarded to a student who excels across all fields of their academic studies.
Scholarship Application and Review Process:
1. The scholarship application process is open to students for entry to Harrow School Shanghai into the Lower Sixth year group (Year 12).
2. Applicants will undergo formal academic assessments, an online cognitive abilities test and interviews with key senior staff, including the Head Master.
3. Applicants are not required to have studied within a British curriculum school. Those who have will be expected to have gained a minimum (I)GCSE grade profile.
4. Applicants must fulfill the usual requirements of the Shanghai Education Bureau for entry to an international school. To complete the scholarship application form simply click the link below and tick "Yes" for A Level Scholarship in the application form.
The application period remains open throughout the academic year; however, scholarships will be awarded whenever a suitable candidate meets the criteria and therefore early applications are recommended.