Harrow's Prize Giving Ceremony was held recently, marking the successful conclusion of yet another academic year. It was a special event spent celebrating amazing achievements, signifying the end of a journey, and heralding new beginnings.
In his opening speech, our Head Master Alex Reed showcased his sincere respect and love for Chinese culture by greeting everyone in Chinese. He expressed gratitude to all staff and parents for their active support and contributions to Harrow Shanghai, guided us through a review of the past year's academic achievements, and provided a preview of our school's aspirations for the future.
Our Head Master also encouraged us to seek out the small miracles in life, appreciate every corner of this vast world, observe the subtle changes in relationships, and savor the unique experiences initiated by interactions with others. Guided by Harrow's shared values, every pupil understands that they have numerous opportunities and carry immense responsibilities to persevere, actively engage, and fearlessly move forward to make a difference in our world.
Our school orchestra and choir mesmerized the audience with their rendition of "One Day Like This," showcasing the high quality and musical talent of our pupils.
At Harrow Shanghai, we promote a harmonious blend of tradition and modernity, and the capping ritual of Prize Giving is a vivid embodiment of this philosophy. Capping is a recognition of each student by the Head Master, who reads out each individual's name while the pupil responds by "capping", which endorses every pupil's journey with us here at Harrow.
Our Prize Giving ceremony is a grand moment where subject award winners across all year groups, outstanding students from each House, and recipients of the ultimate Head Master's Prize are revealed. We are so proud of and inspired by the many achievements of all our prize winners.
The House Award for this academic year was awarded to Rothschild. This honor highlights the teamwork and outstanding competitions this house has won over the past year. Huge congratulations to Rothschild!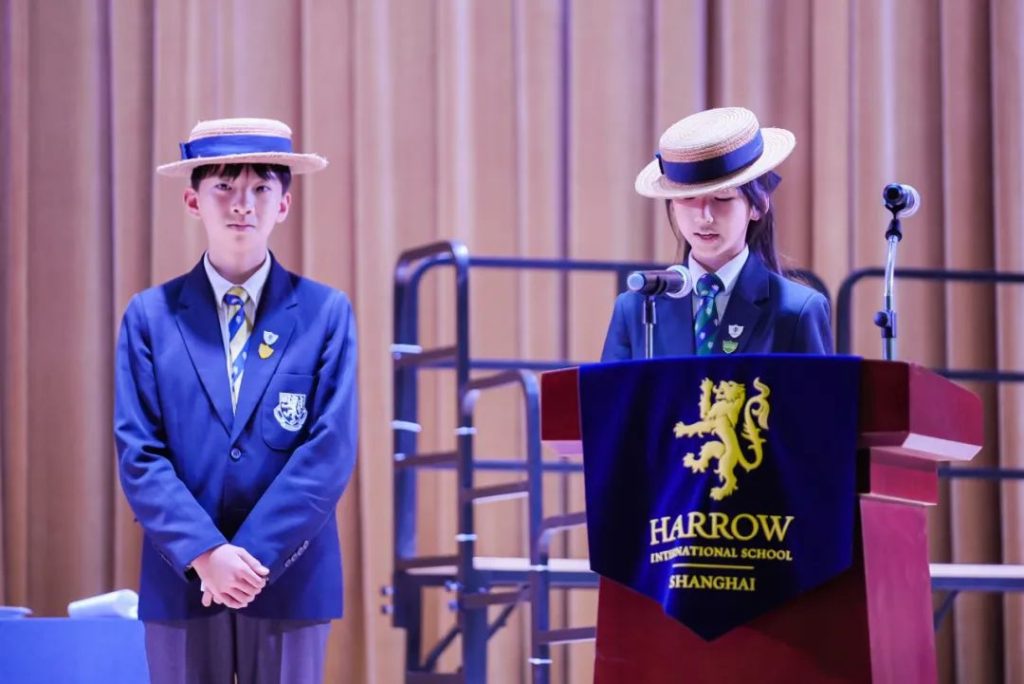 The Prize Giving Ceremony ended with the collective singing of our Harrow school song"Forty Years On", which aptly concludes the unique memories of our past and sets hopeful expectations for our future. Harrow Shanghai Prize Giving Day is a prestigious ceremony of gratitude, reflection, and celebration.