Here at Harrow, our inclusive sports programme provides many opportunities for our pupils to participate, practice and compete against themselves, and others, to further their passions and talents. However, we also purposefully integrate our Harrow values throughout all sports.
Humility is rooted in respect for others, as well as one's self, and requires someone to forgo their ego for the sake of others. Courage is about taking risks or action, and not being afraid when confronted by challenge, whilst honour is concerned with respect, esteem, and, in many ways, fulfillment. Lastly, fellowship can be described as bonding with others who pursue the same goal or interests, as is found in any sports team.
"I have always encouraged students to display these values when they are playing sport; to not be so winning-oriented, and to grow as people as well as athletes. I can think of a great many examples that I have seen, including students from younger year groups showing great courage to join teams to play alongside, and compete against, students two or three years older than them, as well as seeing some incredible humility demonstrated by our older students during interhouse competitions."

Richard Gater, Head of Sport
Most recently, we took a group of students to Harrow Haikou for a sports competition. As part of the selection process for the trip, students attended trials and were assessed in basketball, swimming, table tennis, and badminton. What followed was a great demonstration of humility, as those who were selected recognised the importance of respect for their peers by remaining humble and training hard to represent Harrow Shanghai well in the competition.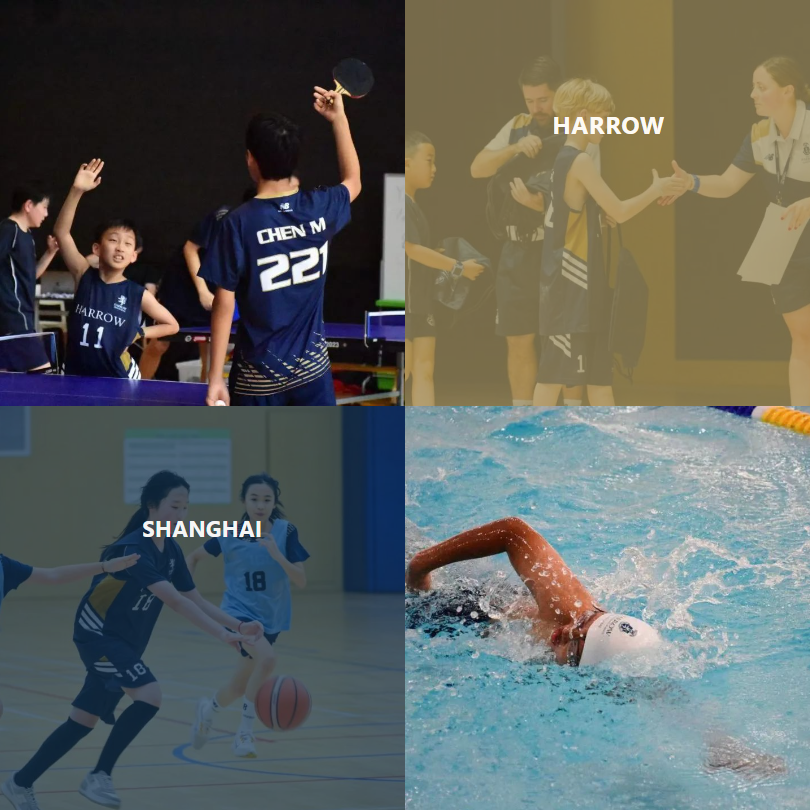 On the first day, students arrived at the Haikou campus and spent the afternoon meeting some of their counterparts from Harrow Haikou, exchanging names and stories, already making bonds of fellowship that will last for years to come.
The opening competition was Year 7&8 Boys Basketball, which created a fantastic atmosphere in the sports hall, with both teams being well supported. There were standout performances from Hero and James (Haikou), and a courageous performance from Dele (Shanghai) whose responsibility and risk-taking led the Shanghai attacks superbly.
The following morning saw the students in the pool for their swimming competition, as they raced against one another in all swimming disciplines across both 50 and 100 metres. There were some real standout performances, including Aaron, Emma, Mars, and Jasper (Shanghai), and Mimi and Amy (Haikou). Something that stood out throughout the competition was how our Harrow students were honouring their peers as they swam. Singing, cheering, clapping and whooping was not just reserved for those who finished first or second; all students were cheered through every length regardless of their ability or finishing position, and this was something that was highlighted by teachers and spectators alike.
In the afternoon, the Year 5&6 boys played their basketball match on centre court. Again, a very strong defensive display from the Haikou boys, with standout performances from Thomas and Alex (Haikou), and Xavier (Shanghai), with both teams demonstrating excellent fellowship throughout the game.
The final competition of the day involved the girls from both schools competing in their basketball match, with some excellent attacking from Elsa and Olivia (Shanghai). In perhaps one of the standout moments of the whole exchange, Xavier (Shanghai) is commended for volunteering to support the Shanghai girls team, offering coaching, tactics and personal encouragement throughout the game. His assistant coaching performance perhaps went as far as to embody all of the Harrow values, and no doubt had a positive impact on the performance of the Shanghai girls team, as well as earning him plaudits from staff and parents from both schools.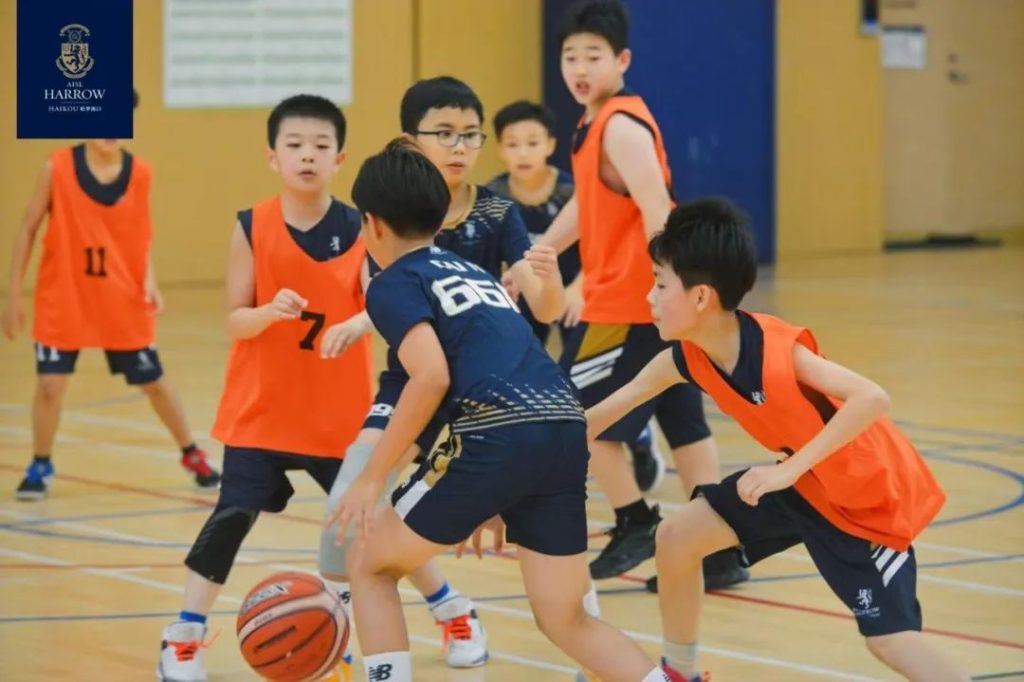 The final day of competition was to be a feast of badminton and table tennis. Our Shanghai Year 5&6 Boys were very strong and dominated the courts and tables respectively, whilst both the Year 7&8 Boys and Girls tournaments were much closer. Perhaps most impressive of all was the students ability to organise the tournaments and gameplay themselves, keeping score and refereeing the games with virtually no input from their teachers. This level of humility is not easy to come by with students of this age.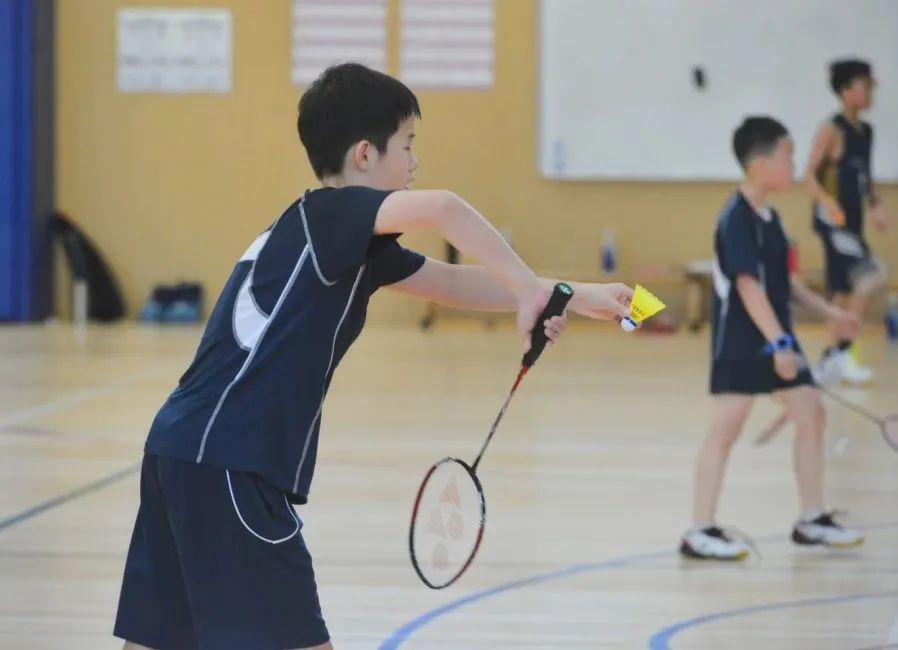 Top performer awards went to Eason, Elsa and Suri (Shanghai), and Jason, Austin and NiuNiu (Haikou). Despite the scores being kept and shared with students throughout the sports competition, it was great to see very little in the way of gloating from winners, or bitterness from a team/individual who had lost, fostering an environment that is more concerned with growth than results.
Overall, the event was an enormous success, enjoyed by students and staff alike. As we left Harrow Haikou, some of the students from both schools were already looking forward to seeing each other at the event next year, further highlighting to us the excellent fellowship across our Harrow family of schools.