They'll be dreaming of vivid red buses, ancient college buildings and the best art schools in the world tonight. Our wonderful Year 13 Harrow Shanghai students are getting ready for life in London and Cambridge. 
This year's A Level results have come in, and our students will once again be heading to their first choice universities in Cambridge and London. Over 70% of our A Level grades were again an A* or an A – this makes it three years in a row – and we're delighted that we're also continuing our Cambridge tradition. Yi Sum will be heading there to read Veterinary Medicine, one of the toughest courses on the planet to get into!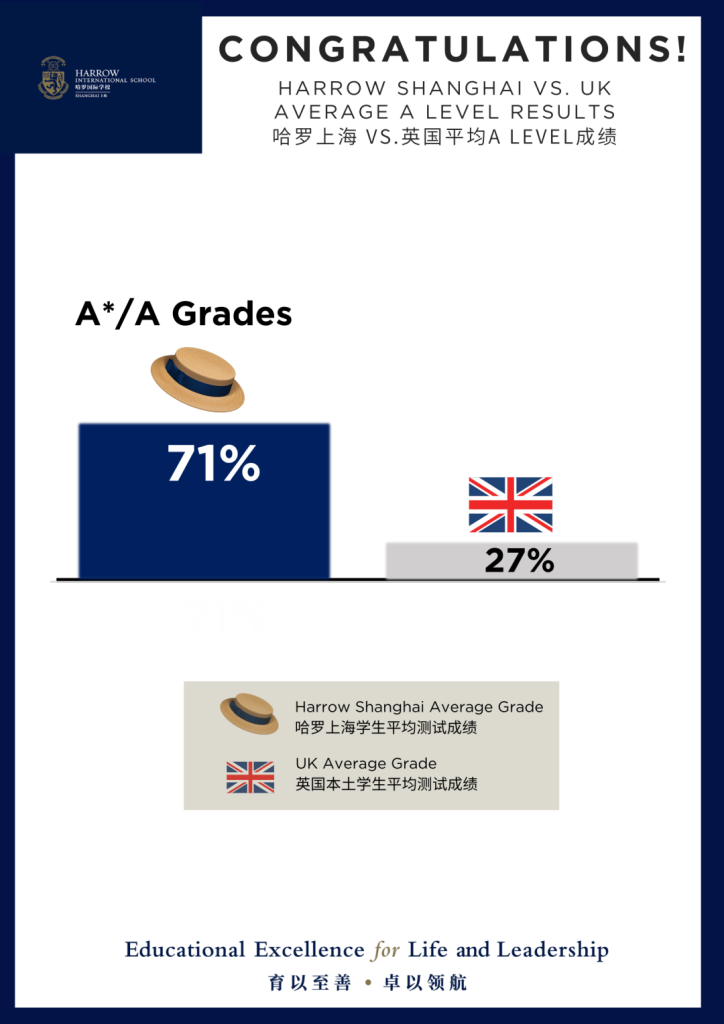 We're also celebrating our creatives! Harrow Shanghai has a deserved reputation for the quality of its Maths and Science courses, and this year we're also proud to see that our creative talents are taking their next steps into a career in the Arts. Finley is heading to MetFilm School's London campus, one of the country's best places to develop his skills; and Linda is on her way to Chelsea Art College, one of the world-famous art colleges that form the University of the Arts London.
50% of our Year 13 students achieved straight A* and A results, and every grade was an A* or an A in Chemistry, English Literature, Geography, History, Chinese, Music and Further Maths. 
And there's more good news! Our Year 12 students look set to do just as well next year. Special congratulations to Kitty, Joe, Tianyi, Daniel, Karen, Henry, Kai Jun and Isabella, all of whom got 3 A grades or more. Kitty managed four As and an A* at A Level, and Karen walked away with six A grades, an astonishing achievement. I think they can start dreaming of far-off destinations too. And of course, because this is Harrow, preparing for a year of activity, leadership and a fair bit of hard work! Well done to all our amazing senior students!