We're proud to share with you the continuous progress of our Reception class, as they progress from 18 months to 5 years old through our robust and caring Early Years programme.
This is demonstrated by the exceptional results of our Reception children's Good Level of Development (GLD) predictions – the standardized British Early Years Performance Assessment leveraged across the UK to evaluate the progress of pupils.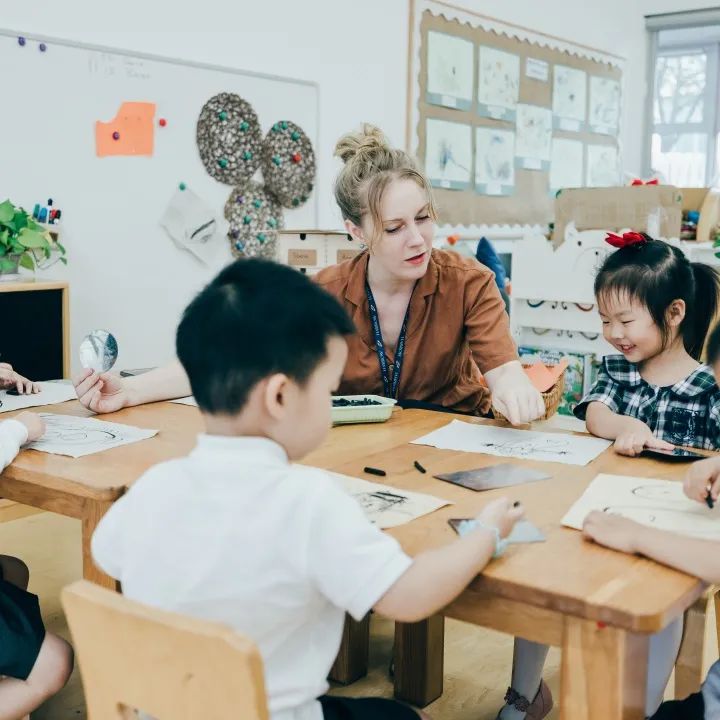 Despite the majority of our children not being native English speakers, the results of our students who have spent more than one academic year at Harrow Shanghai are amazing. Their combined predictions score is 92%, an impressive 1.3 times higher than that of the UK native speaker score. Congratulations!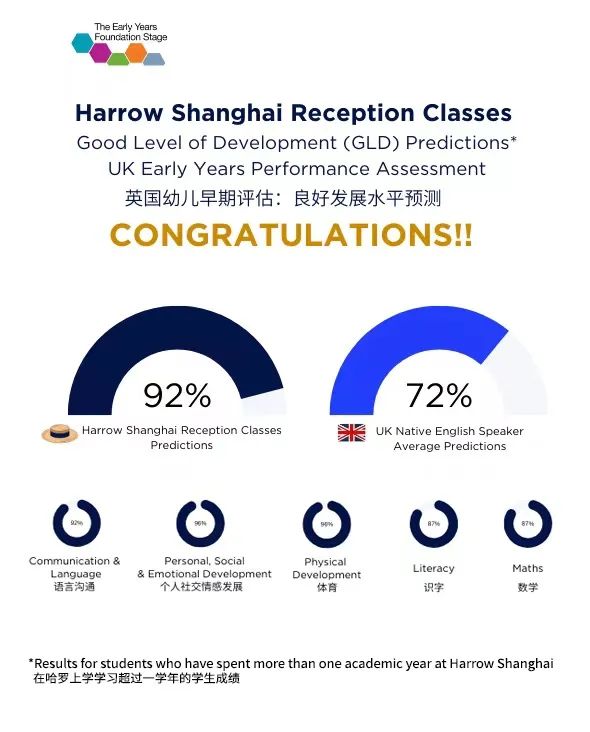 We're also pleased to announce that our Reception classes have attained exceptional reading results, where 57% of our students exceeded the UK standardized literacy benchmarks and 87% were at or above this benchmark. This is once again particularly impressive given that English is not the native language of our pupils.

In our Early Years programme, we build the foundation for the depth and intensity of learning that will be required for Year 1, so that our young learners are confident and passionate about education.
What is our secret behind all of this success? We believe that a child who starts their education journey early (at 18 months), whilst providing ample opportunities to learn, play and grow in a diverse, creative environment with warm, supportive staff who spend time observing and bringing out the best in each child are some of the catalysts to progress.