Harrow is committed to providing education opportunities to talented pupils from all walks of life.
Our current A Level Scholars, Finley J and Yi Sum Y, who joined our Lower Sixth class this year, share their perspectives on life and learning at Harrow so far.
Finley J, Lower Sixth(Year 12)
Currently studying History, English Literature and Music at Harrow Shanghai
Yi Sum Y, Lower Sixth(Year 12)
Currently studying Chemistry, Biology, Maths and Geography at Harrow Shanghai
How are your studies?
I currently study History, English Literature and Music, as I want to pursue a career in film. In class, we explore past perspectives and analyse writers' works, which helps me further reflect on the purposes behind filmmaking. I didn't choose music for IGCSE, but my teacher has been fantastic at catering to my needs & interests, and I now find myself eagerly experimenting with many different forms of technology in the music lab during my spare time.

Finley J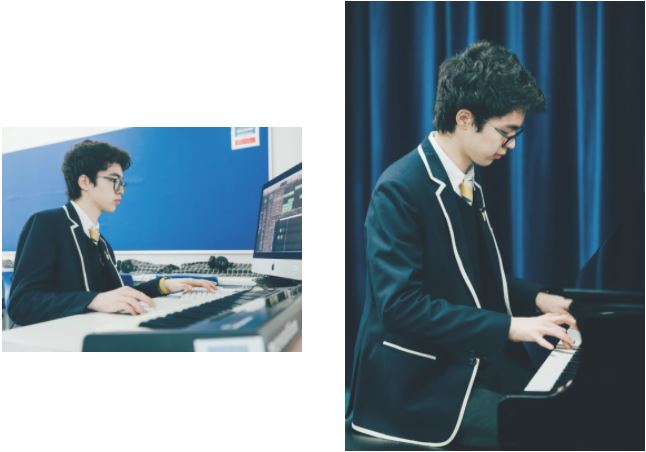 My desire is to be a vet, so I study A Level chemistry, biology, maths and geography. I also love learning about these subjects, because the fact that humans have gone to such depths and lengths to study these subjects shows how we still hold an appreciation of nature and the world around us. The intimate classes give me the opportunity to process and digest the material presented, and to clarify doubts as needed. My teachers are really invested in us and supportive of our passions. For example, my chemistry teacher provides me with extra resources in veterinary science.

Yi Sum Y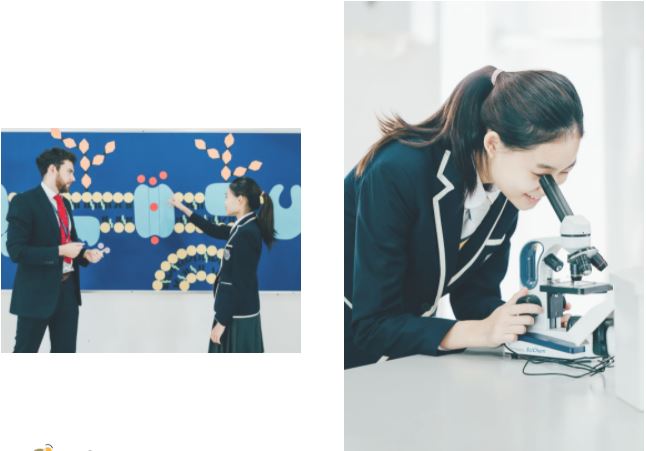 How easy is it to fit in?
My overall experience has been fantastic. I assumed it would be difficult to make new friends, but that hasn't been the case at all. Everyone here is super friendly and I now know every single person in the Sixth form – this wouldn't have happened if I went to a bigger school. Everyone is so welcoming and kind, and we have many opportunities to do things together. On Harroween, we Sixth formers built our own "Tunnel of Terror" for the rest of the school. On Remembrance Day, I had the opportunity to play the lead role in a drama that depicts the deep emotions and conflicts that surround a war.

Finley J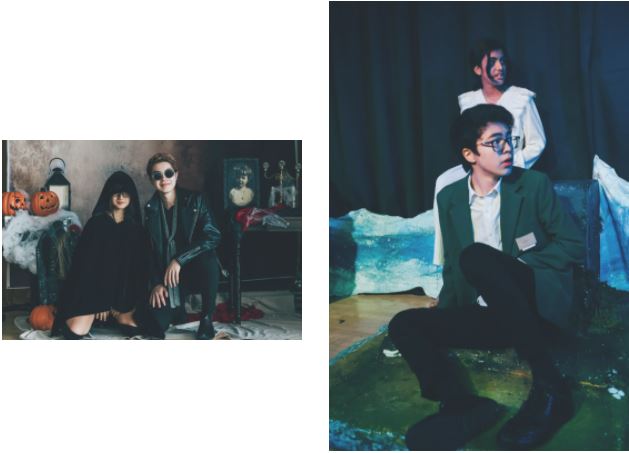 I have thoroughly enjoyed my experience so far – the smaller classes and tight-knit community have really helped me fit in quickly. There's less peer pressure, so I can relax, be myself and focus on my studies. I also take Orchestra & Choir, and these extra-curricular activities help me to unwind and take my mind off academics, providing a good balance throughout my school day. Next term, I am excited to design and lead an extra-curricular course: "Tale for Tails" – where I will teach younger students to spread awareness of pets in shelters, using art as a medium.

Yi Sum Y
What's unique about studying at Harrow?
I've been impressed by how Harrow Shanghai has managed to maintain the identity of the original Harrow on the Hill in the UK – through capping, terminology and culture. It makes me proud to represent Harrow. We have also met past Harrovians and this reminds me that I will always have a strong link with Harrow beyond our daily school life.

Finley J
The Harrow hat distinguishes us from other schools and gives us a spirit of unity. Everyone, from reception through to the Sixth form, wears this hat and this brings us together as a community. There are also a lot of activities and events that provide us the opportunity to work together, communicating and collaborating with other year groups, which reinforces the tight bonds that we have.

Yi Sum Y
Finley & Yi Sum have settled in well and have a remarkably good relationship with their teachers and peers. They both played key roles in helping Rothschild win Harrow's annual House Film competition in October. Both have taken full advantage of all the opportunities presented to them with vim and vigor. We are fortunate to have them join our Harrow family.

Dr. Simba Matondo
Finley & Yi Sum's Tutor
We are delighted that our A Level scholars have settled in with ease here at Harrow and look forward to watching them continue to evolve as leaders who will make the world a better place.