Congratulations to Harrow Shanghai's class of 2023 for the excellent offers they received thus far from top universities all over the world.
We're extremely proud of how you have thrived under a caring, supportive environment and leveraged our personalised approach and ample leadership opportunities to fulfill your dreams – congratulations once again!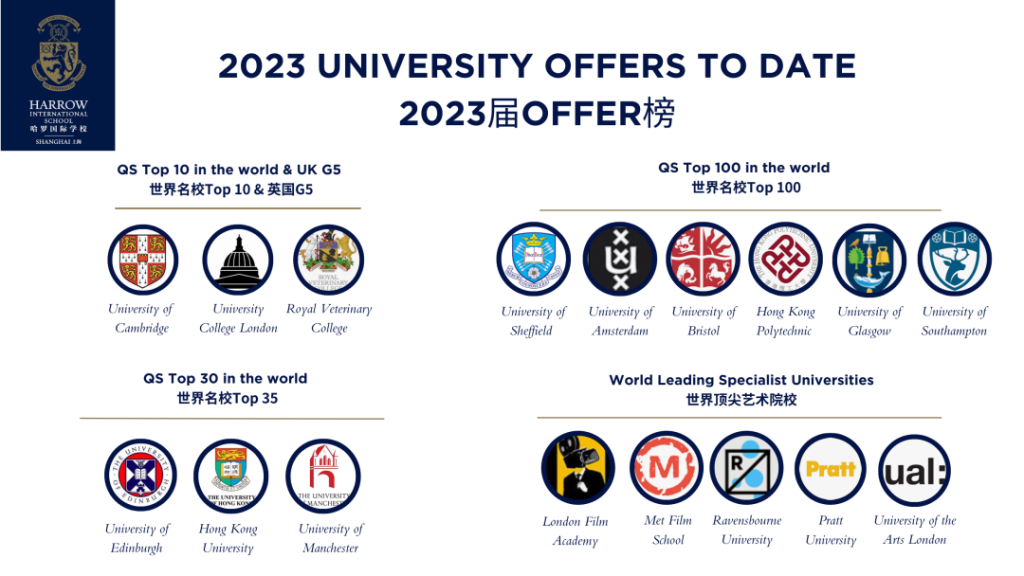 We are also happy to share the amazing university offers received across our extended Harrow family, including numerous Oxbridge and Ivy League offers.
The number of offers from Ivy League Universities increased by 40% year over year. We have also received numerous offers across the United States and Canada, which proves that A Levels are the gold standard of education and can be leveraged to enter prestigious universities offered anywhere in the world.