Our Head Master Alex Reed has been with us for 100+ days. During this time, he has spent endless time with our Harrow community – greeting and getting to know every single child, observing and having reviews with all members of staff, and meeting and socializing with as many parents as possible. He shares his reflections on Harrow, and life in Shanghai in general, in this interview.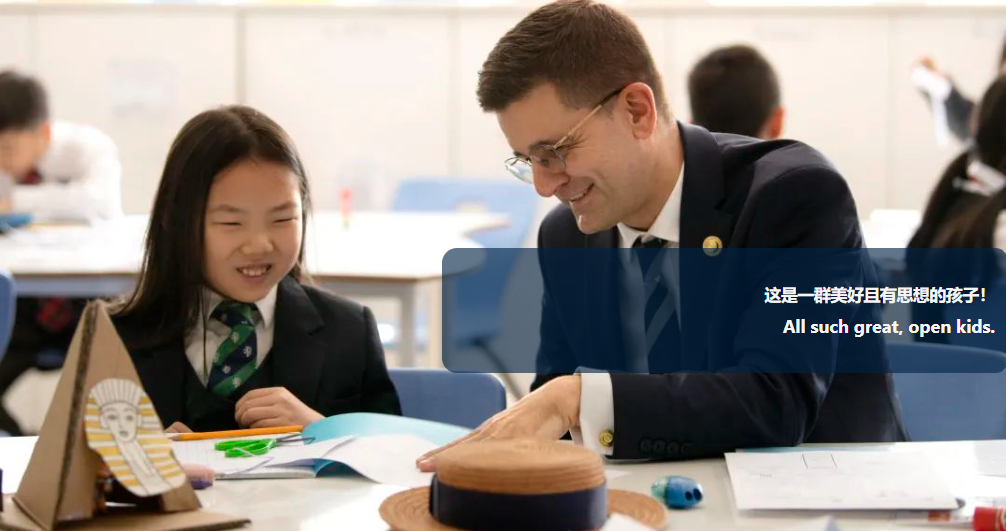 Impressions of Harrow
I don't know if my impressions have changed. When I arrived, I remember thinking that this was a school with lovely kids, committed staff, and really engaged, positive parents who wanted to be involved in the life of the school. Those have all proved to be true. The kids especially! Nicole, who stops to ask me how I am every morning. Yue Yue, who thinks carefully before selecting the best word to describe how she feels. Skye, who has a sense of humour I'm just starting to understand. All such great, open kids.
Harrow's Greatest Strength
I am continually impressed and humbled by the detail we know about every single child. This is our biggest strength and drives everything else. Relationships are the most important part of our lives. It shouldn't be any surprise that they're the most important part of schools.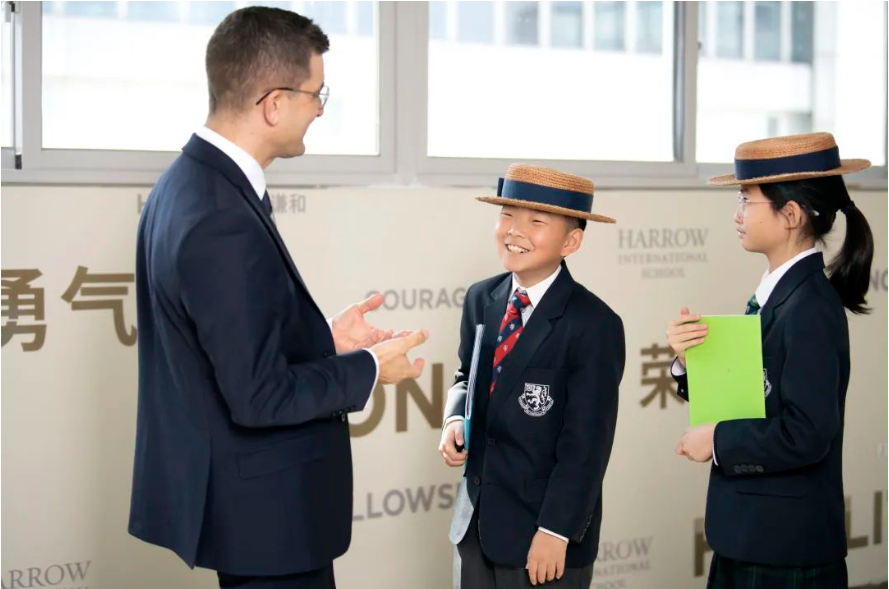 Areas for Improvement
We have to remember that we're building on something that's very strong already. We were just about the top A Level school in China last year, and much of what we do is outstanding. Our Pre-Prep is unequivocally great, for example. But there is always room for improvement!
In the classroom, it's become obvious that we can stretch our children more between Years 3 and 10, particularly in Maths, Science and Digital Technology. Our kids are fabulous, and have amazing potential. Our data shows that they are, as a group, especially strong in computational thinking, and they have this fierce curiosity – ideal for Science. So next year we have more going on in those areas: more Science competitions; a new Digital Technology programme led by a new, very experienced Head of Digital Technology, plus new ECAs in coding;some accelerated groupings in Maths; and we've even started the process of getting the British Primary Science Quality Mark – this will mean more, and more challenging science work in Years 1 to 6. Some robots too, of course!
Creativity is also vital. I'm an English Literature and Drama teacher, and music gives my life a meaning and a form of emotional expression that wouldn't otherwise be there. Watching our Prep students perform in 'The Wind in the Willows' showed how much this matters. Listening to a Year 2 class sing 'Hawaiian Roller Coaster' at the top of their voices: amazing! I can still remember hearing Beethoven's Violin Concerto for the first time, and just sitting there, stunned, as the swells and crescendos reached inside and grabbed my soul. Okay, that sounds a bit intense, but I'm trying to describe the impact that the creative arts had on me, and that I want them to have on our children. It wasn't just Beethoven and intense emotions, of course: my favourite song right now is 'Shut Up and Groove' by Heize. It just makes me happy and want to dance. So, we are stepping up our music, arts and drama programmes, giving children more opportunities to perform, and helping them to find their own expressions.
We're also focusing on both literature and English literacy. Our plans are to put some more structure around literacy, and to make sure the Library is more accessible and central to children's experiences at school. And yes, they can take out multiple books! These are more developments than improvements, I guess.
We're also interested in becoming more sophisticated in the way we explore our students' bicultural, or multicultural identities. We're a British curriculum school in Shanghai. Most of our teachers are British. Most of our children come from Chinese backgrounds and speak Putonghua at home, though not all. How can we, as a school, become a place that explores these complex identities safely and rewardingly? Part of the answer is through culture, from both Chinese and British traditions, but there are other elements too, and we will continue to put things in place to build this.
The Importance of Relationships
There are all sorts of management and leadership theories and research in education. This is all important, but none of it replaces some simple truths that don't change. Relationships matter. Children need to enjoy both their learning and the company of the adults and children around them. And they are capable of way, way more than we think so it's our job to make sure that they get to show just how much they can do.
Relationships with Children
Some things never change: as a first year teacher in the long forgotten years of the last century, I knew that the most important part of my job was to keep children safe, to make sure that they knew they could trust me, and to build a strong relationship, both of us learning from each other, that enabled the child to learn. That was really interesting: I remember Michael and Jason, 11 years old back in 1994, and their struggles to adapt to the new school – they both made it, though. Just last week, I watched Year 1 children in astronaut costumes making planets from balloons and paper mache last week: they could tell me about the planets in frightening detail! So, it's always been relationships that matter more than anything else.
Relationships with Parents
I guess what I've learned over the last 10-15 years – I had my first job as a Head in 2010 – has been the importance of really, really engaging with parents. Listening to them properly, and not just about their own child. Working with parents from Shanghai and other parts of China has taken that new levels – parents here are so committed, so knowledgeable and have so much to offer. We have baseball at our school now because of a parent. I accelerated the appointment of a new Maths teacher because of my conversations with parents. That's been the biggest shift in my thinking in recent years, and that's been strengthened in my time at Harrow.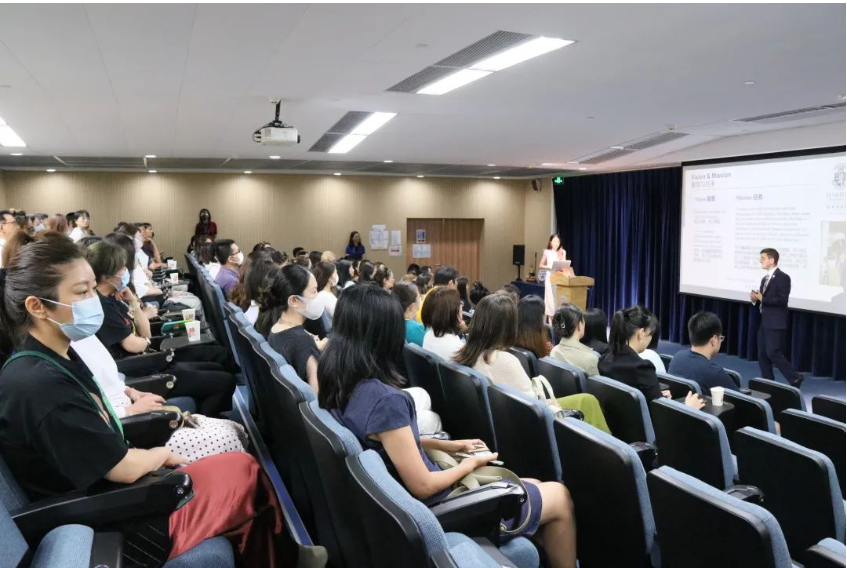 How do you like Shanghai?
When I first got here, Shanghai was still emerging from the first Covid wave too – even Jing'an, when I moved there, was quiet. Now… well, the city has come to life! Every street seems to be fringed by green trees; there are delicious smells from street food and restaurants on every corner; and there are people everywhere, eating, drinking, and chatting.I guess I've got to know the city a little bit now, or at least my corner of it. Having places you know and that you like to visit: that makes you feel at home. For me, it's the Suzhou Creek riverside walk- it's a special place, especially in the evenings.