Celebrating our Chinese culture and identity is an important part of our programme here at Harrow Shanghai. Our recent "Chinese Culture Celebration Day" was full of phenomenal performances, amazing activities, and festive food, as we celebrated together in community.
The day opened with a lion dance where colourful, energetic lions pranced on and off the stage, thrilling our captive audience. This was followed by a professional Shaolin Kungfu showcase, filled with acrobatic flips and countless somersaults. A myriad of flexible dancers who balanced spinning Chinese dishes wowed the crowd with their acrobatic acts.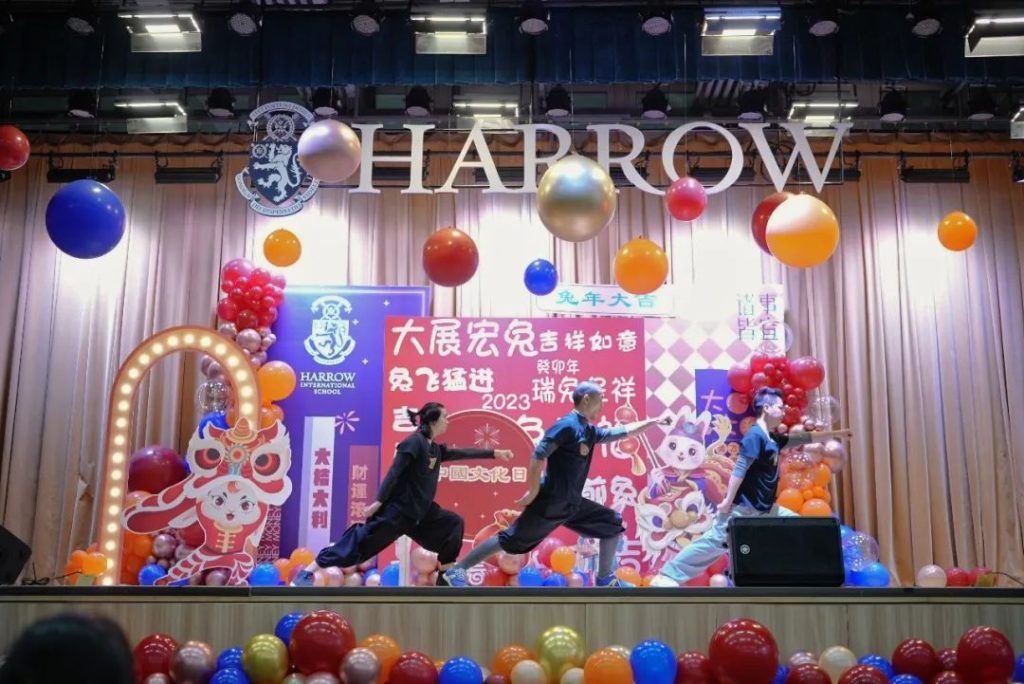 Our talented pupils then took the stage. Rorry C. & Estelle Y. performed Chinese opera solos. Anne Z. and Anney W. played complicated pieces on the Guzheng. Hugh Q. played the Chinese stringed instrument Erhu, and Kevin C. played the Chinese flute Dizi. All pupils displayed immense talent and immense courage in performing in front of their peers, teachers, and parents.
Our Early Years and Pre-Prep classes strutted their stuff on the red carpet as they proudly displayed their fashionable Chinese costumes before a captive parent audience. Many bravely walked the red carpet for the first time, clinging to their teacher's hands – what an amazing display of courage & fellowship!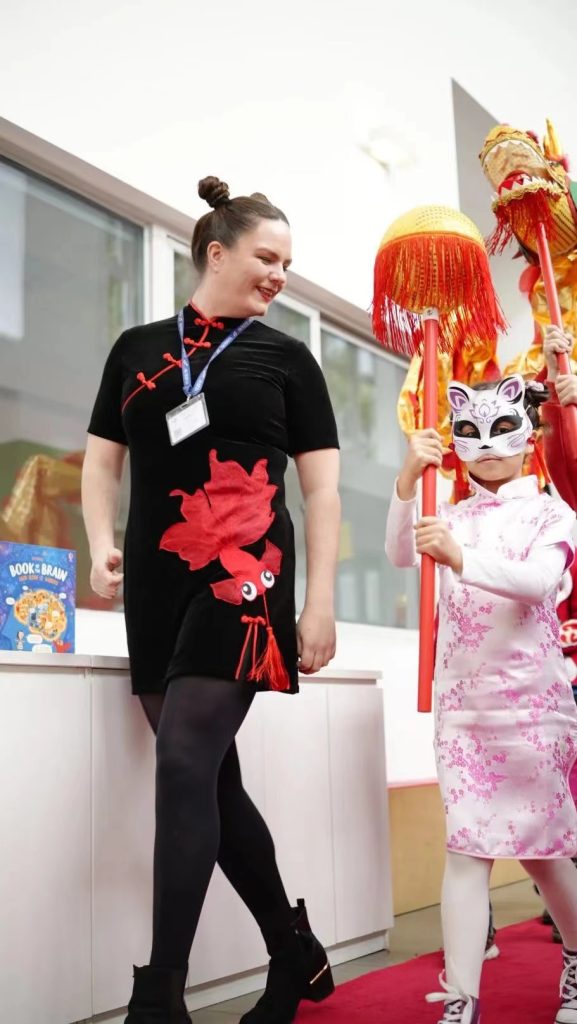 There was an impressive display of the Chinese artwork by our talented students, and our community participated in an art auction to raise funds for the charities Shanghai Adoption Day and Protect the Parrots.
Our entire community also had the opportunity to participate in numerous fun activities like face painting, paper cutting, etc. Our students also organized amazing games like making dumplings, rabbit pins and selling Chinese crafts, whilst showing great honour in serving our school. Friends of Harrow, our parent community, also actively participated with a variety of food stalls that served delicious and fragrant Chinese food like dumplings, soup, buns and drinks. Huge thanks to our Chinese language & culture team, our student leaders and our parents for their momentous efforts which resulted in such a memorable celebration of Chinese culture!