Our pupils here at Harrow Shanghai have once again received outstanding A Level results – a huge testament to their amazing efforts, as well as the dedication and expertise of our high quality teachers and tutors – congratulations to all involved in achieving these amazing outcomes!
Our pupils have far exceeded the UK national results. As an example, our A* results are 4 times higher than the UK national average – what an amazing feat!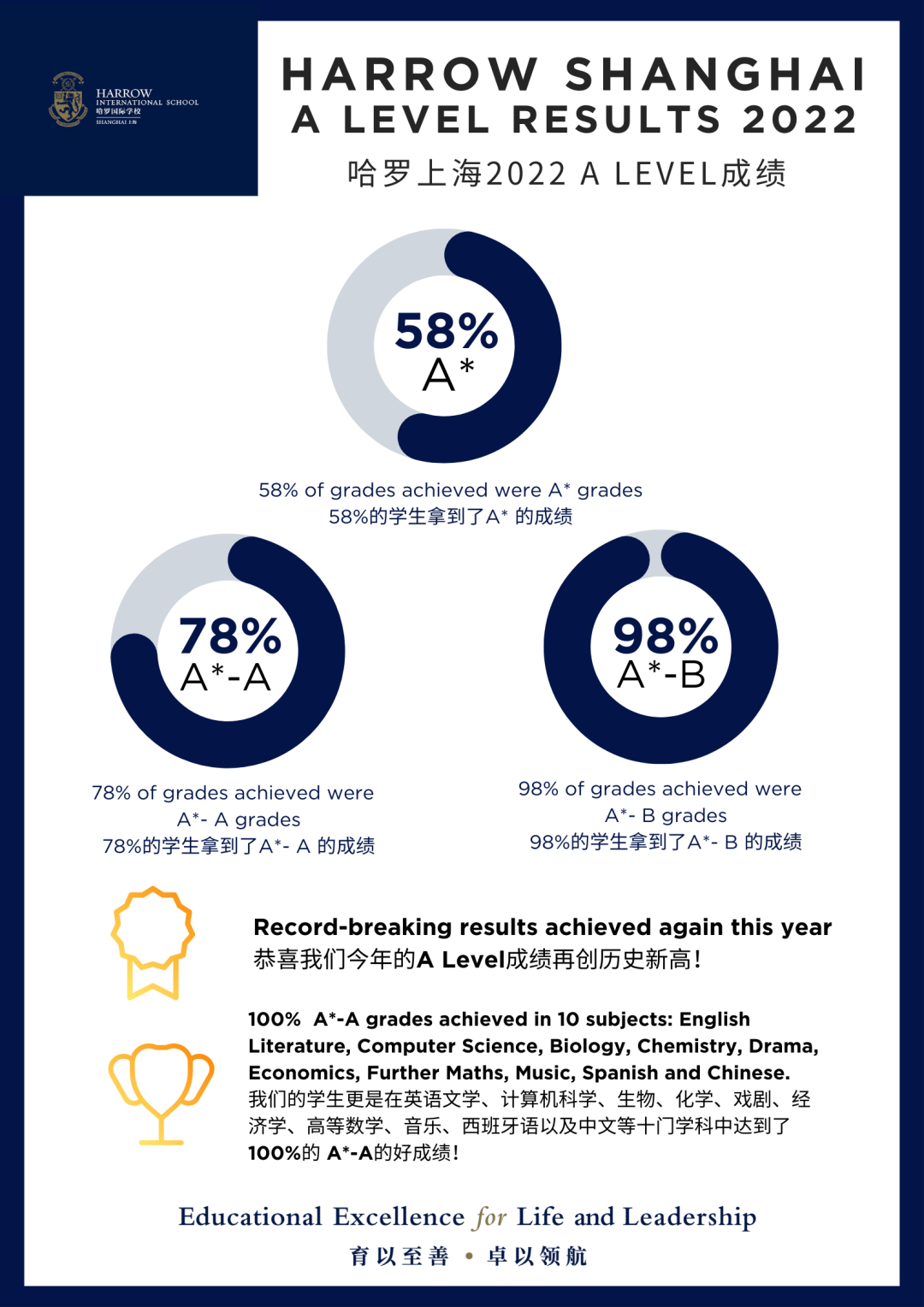 Moreover, our pupils have achieved 100% A*-A grades in no less than 10 subjects.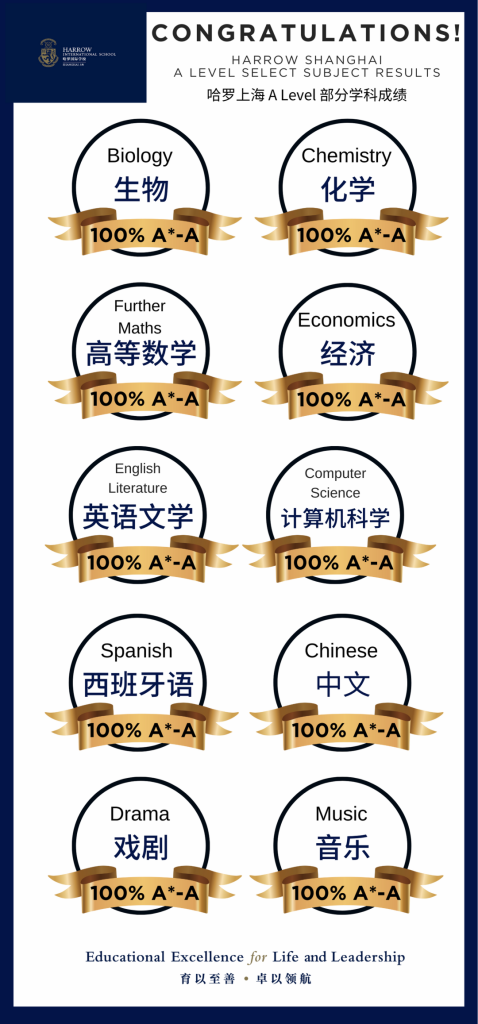 "We are simply delighted by the astounding A Level results achieved by our talented and hardworking Upper Sixth leavers.  The record breaking outcomes are nothing less than they, their dedicated teachers and supportive parents deserve.  We now wish them every success with their exciting lives beyond school as they venture on to many of the very best universities across the world."

Mr Charles Ellison
Head Master
What makes us most proud is our pupils' progress and improvement in their grades, in comparison to their original predicted scores. This value added outcome score puts us in the top 1% of all schools (UK and international), which demonstrates the immense impact Harrow Shanghai has had on improving our students' grades.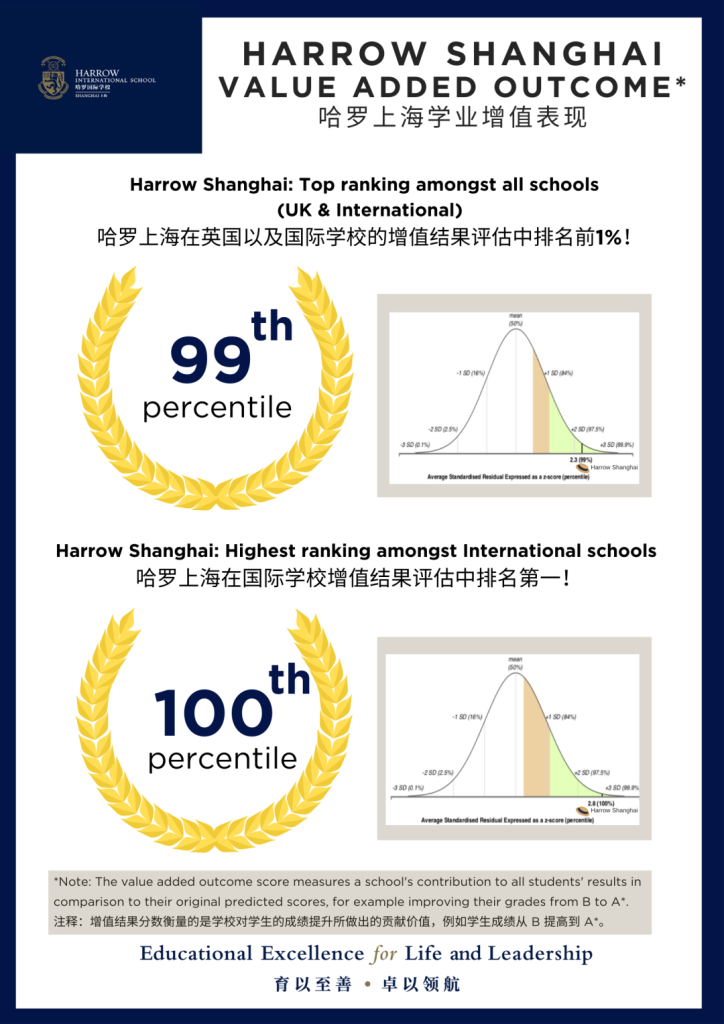 Our pupils progress is testament to our school's contribution in delivering high quality teaching, excellent pastoral care and a diverse programme which empowers pupils to improve their grades. In addition, our small class sizes allow each pupil to flourish, expand their capabilities and interests, and gain confidence to explore topics of interest in great depth. Contact us now to find out about how we can help to improve your child's outcomes through our robust offerings here at Harrow Shanghai.