What does the road to receiving an offer at Cambridge look like? It's a journey that involves hard work, passion, ambition, drive and a wonderful support system that sparks the mind and encourages growth. 
Congratulations to Midori S. who recently received an offer to study Natural Sciences at the University of Cambridge. She has enjoyed the study of science from a young age and finds it fascinating to understand the world from a scientific lens. Her interest to apply to Cambridge was sparked when she listened to science podcasts from Cambridge who shared their exciting research. Cambridge's collegiate system, small group learning environment and the location and architecture of Emmanuel College solidified her desire to apply. 
Midori has worked tirelessly in her selected A Level courses, her EPQ (Extended Project Qualification) – an independent study module that allows her to deep dive into a subject of interest, and in preparing for the application process for Cambridge, as well as other universities.
Midori's parents and teachers at Harrow share about her studies and passions below. 
"We chose Harrow Shanghai for several reasons. Firstly, Harrow globally enjoys an extremely strong reputation for high academic standards and producing well-rounded, talented students. This reputation has been built over many years, in fact this year Harrow celebrates its 450th year in the UK. Secondly, we were extremely impressed by the tutors' academic qualifications and teaching skills. Third, our daughter wanted to study Chemistry, Physics, Biology and Mathematics and the A Level syllabus allows this combination. A Levels also require students to go 'deep' into their chosen subjects. At this stage it's important to mention that A Levels and IB each have their merits – it's a question of personal preference – and we're lucky in Shanghai to have a wide range of choices. 

We can confirm that the quality of the tuition has been excellent. The class sizes in Y12-13 are relatively small, and the level of engagement by the tutors towards students is really impressive; this benefits both academic achievements and personal development. As a result, the pastoral care is very strong; Harrow tutors really get to know the students and are always happy to give academic advice, also to help on challenges the students may be facing at the time.  

During the course of Y12-13, our daughter was able to join many additional activities – known in Harrow as ECAs – also as Head Student, member of the Student Council and Monitor(Prefect). These offered scope to expand her team skills, planning and organisation. Finally, A level students have the option to take an EPQ – Extended Project Qualification – which is a detailed study in a field of interest, producing an essay, field study or a performance. We'd highly recommend this. Mid chose scientific research, namely if Glioblastoma can be cured. She produced a 6000 word essay and presented her findings to Harrow staff and students. She found this to be excellent practice for research skills in university.  

As students reach Y13, preparation for university entrance is of course the priority. We were very lucky that Harrow Shanghai's tutors have studied at many of the top Universities, so we were able to benefit from their knowledge as well as working with Harrow's excellent university counsellor. They were able to provide Mid with personalised support, including practice interviews and help formulating her personal statement.  

As closing, we'd like to thank Harrow Shanghai for a wonderful education for Midori."

Midori's Parents
"Since starting online Biology lessons from the UK with Midori's class back in January 2021, it was clear to me that Midori was a perfect candidate for the Natural Sciences course at Cambridge. I studied the same course myself and Midori had lots of questions about the course structure and the style of lectures, labs and supervisions. The more we spoke, the more she cemented her desire to apply.  

Since then, Midori has worked so hard in preparation for the Natural Sciences Admissions Assessment (NSAA). For the NSAA, I directed her towards past papers which she dutifully completed before asking for more. So, we found similar styles of questions online, in books and in many different copies of CIE A Level Biology Paper 1. She did so many questions, it seemed like we could never find enough and it really paid off because her scores for both sections of the NSAA were fantastic (she placed in the top 12% in the world for Section 2 and the top 10% for section 1!).  

I then met with Midori regularly to give her lots of practice Biology interviews. She responded well to the feedback that I gave her and each time her interviews got better and better. She also had practice Chemistry interviews with Dr Matondo and a general Science and admissions interview with Ms. Coleman. I also arranged for a friend of mine who is a geneticist from Cambridge to give Midori one last online interview with a new and unfamiliar face. This helped to more closely recreate the real thing.  

Finally, Midori has worked diligently beyond the A Level syllabus. This has included writing an article about enzymes and why these molecules are so much bigger than just their active site. She also wrote and presented an incredible EPQ about Glioblastoma Multiforme, mentored by myself and Dr Matondo. It was researched so well and looked more like a PhD thesis than an A Level option! Completing these pieces of work helped Midori to talk confidently and fluently about very complex and in-depth Biology; perfect preparation for the interview process." 

Mr Eddison 
Head of Science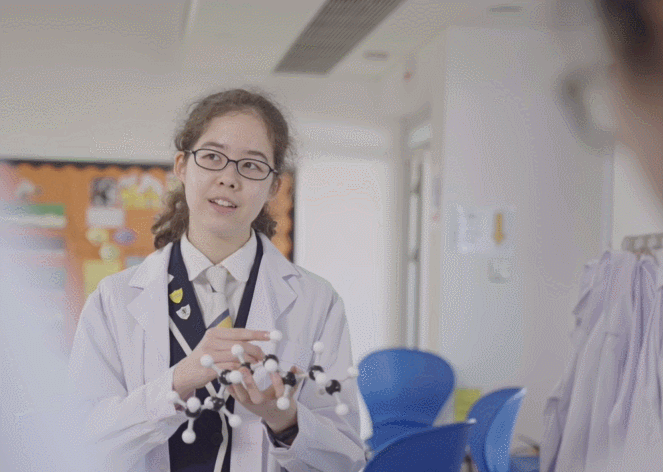 "I have had the privilege of being Midori's form tutor and chemistry teacher since September 2020. In both capacities I have been immensely impressed by Midori. She is very personable, remarkably hard working and very able. Midori will take every opportunity for self- improvement in the academic arena. In addition to being an A* chemistry student she achieved a Gold Award in the Cambridge Chemistry Challenge in the summer of 2021. She  also recently sat the first round of the Royal Society of Chemistry Olympiad and her mark is one of the highest I have ever had from a student in twenty years of teaching.  

Midori combines this high level academic work with a good sense of humor, modesty,  and an impressive commitment to the wider life  of the school as Head of School. Amongst her many other achievements, it is important to mention that she has completed a high level research project on glioblastoma multiforme cancer. To top all, this she is preparing to write her HSK6 exam in Mandarin this summer, after completing 20 exams! I have no doubt at all that she will flourish and thrive at the University of Cambridge!"

Dr. Matondo
Form Tutor & Chemistry teacher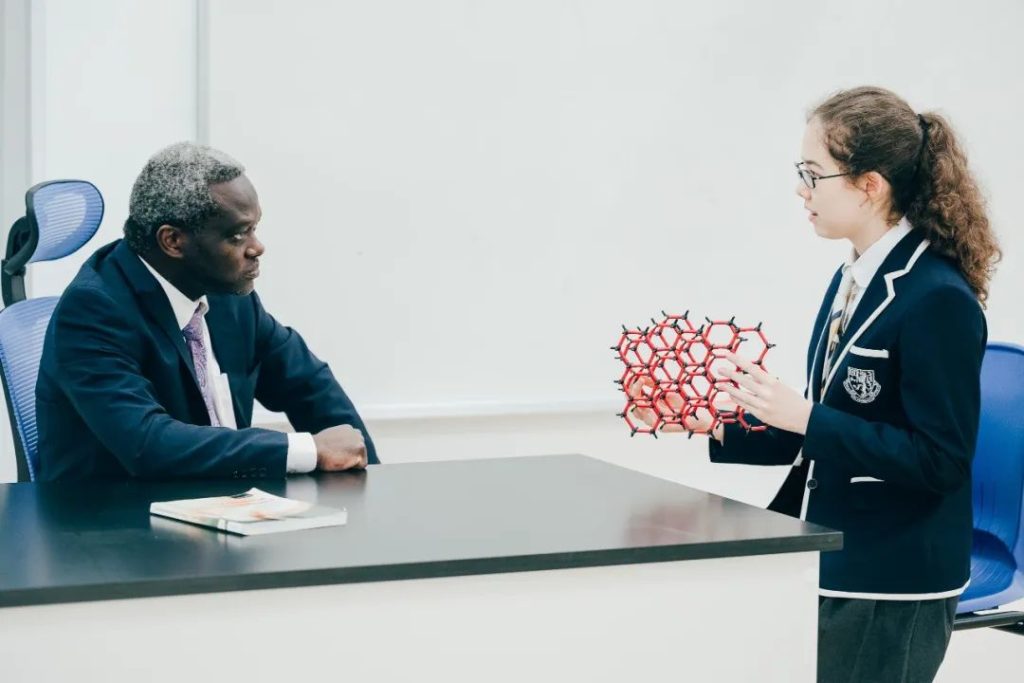 "It is abundantly clear from even the briefest of discussions with Midori that she lives and breathes the natural sciences and, more importantly, how they can be applied to do good. From helping disabled adults learn English, to proposing innovative solutions to public health problems in science competitions, to interning in hospitals, Midori has an earnest desire to make people's lives better.

A doctor in her most recent placement was very impressed with her research-based diagnosis of a patient with high blood bilirubin levels and, indeed, the experience has inspired Midori to use her intellectual gifts to contribute to future biomedical research. She has a particular interest in the treatment of cancer, with her EPQ supervisor lauding her work in the field as an 'incredibly impressive piece of scholarship worthy of the most accomplished undergraduate.' Having read The Emperor of All Maladies by Mukherjee, Midori posits that the fear and mystery surrounding the disease is even more acute when it is in the brain, with fewer treatment options and a pathophysiology often wildly different to that of other cancers. Listening to her reflect on her wider activities, such as a recent Harvard Online course in global health, one could be forgiven for forgetting that they are talking to a Sixth Former, such is her maturity, intelligence and easy command of the facts.  

That Midori has been able to juggle her myriad academic interests alongside serving as Head Student, and as a House Captain and Science Scholar, is testament both to her drive to make a positive difference and her incredible capacity for hard work. She has put her Distinction in LAMDA's Public Speaking Award to good use by delivering assemblies and acting as a spokesperson for the school in meetings with parents, governors and other schools internationally; her understated leadership style belies her status as a powerful advocate and exceptional role model.  Midori truly is a living example of how to squeeze the most out of life!"   

Zach Bennetts 
Head of Higher Education and Careers 
The university offers received by our Upper Sixth students are once again simply outstanding and we are delighted that our students' ambitions to attend world-leading institutions will once again be fulfilled.   

The offer of a place at Cambridge for Midori represents highly deserved recognition of her immense intellectual capabilities and her deep passion for science.  It is also, of course, a strong endorsement of the inspiration our expert teaching staff provide for our Harrovians through their unparalleled subject knowledge and their commitment to making a real difference to our aspirational young adults.    

The A Level pathway and intensely individualised tuition, pastoral care and Oxbridge preparation have also laid the foundations for Midori's success.  We are incredibly proud of her and have no doubts that she will go on to achieve very great outcomes at Cambridge, and within her exciting life beyond as a trail-blazing female scientist. 

Charles Ellison
Head Master